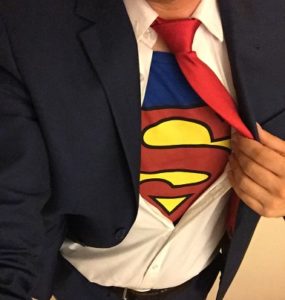 Hey, you! Are you just sitting on the couch, wishing you knew what happened at Lyon BD? Of course you are, because Fleen readers have a deep and abiding appreciation for webcomics from all corners of the globe, but especially for those where Fleen Senior French Correspondent Pierre Lebeaupin can provide us with insight and analysis. In which case, we've got a treat for you today.
____________________
French language comics festivals come in many sizes and shapes: in a huge convention center (though that is mostly the purview of anime cons) or in the premises of a business school, in the vicinity of Paris or many hours of travel away (to say nothing of those taking place outside Europe), centered around anime or around bandes dessinées (with sometimes some U.S. comics on the side), with excellent programming and exhibitions or with none at all, only creators, etc. Some of which I even went to since my last con report in Saint-Malo.
But Lyon BD is easily my favorite. They allow significant space for independent creators and publishers, treat attendees and exhibitors well (as well as hack webcomics pseudojournalists — yes, against all reason they again provided me with press credentials), have a good balance of scale and intimacy, feature very interesting exhibitions, etc. And it was a pleasure to come back after last year.
I do not have as much to report on this year, though: how can you beat the presence of Scott McCloud as a source of interest for Fleen readers? Still, I was able to gather a number of interesting tidbits.
The setup was improved from last year, with the tent on the place des Terreaux not only covering more surface (among other reasons because the fountain at the center of the plaza was no longer covered by scaffolding), but also having air conditioning! I know, not the most environmentally-friendly improvement, but when you're wearing a Superman T-shirt, white shirt, and blue suit in order to cosplay Clark Kent, you selfishly welcome it.
Saturday morning had Pénélope Bagieu)¹ give a talk on her activities in the form of an interview in a small auditorium under the tent. Not much on what she's currently working on except that it is for younger audiences than what she is used to, but she came back to Brazen, and one interesting tidbit is that she relied on written sources even for the women featured who are still alive today, and avoided going directly to them, so as to avoid making sort of "official biographies"; she has had some reactions from them now, especially after the English-language edition came out, mostly them being honored of being represented. However she had little choice when it came to Sonia Alizadeh given Bagieu had little information on her, so Bagieu contacted her to fill in the blanks; and as a result Bagieu did get some pushback on some aspects of the finished work, mostly how her mother is represented, and that Bagieu had to take into account.

Later on, a member of the public asked if she had found what she was looking for in the U.S. (she has been living in Brooklyn for the last three years or so), and she answered that it had allowed her to get out of her routine and find renewed interest in her craft for instance; working on Brazen came naturally as soon as she was installed. She is also getting inspired by local architecture (including escape stairs), though whenever she comes back to France she does keep an appreciation for French architecture. Lastly, she is keeping contact with the local indie scene, which is widely more active than it is in France.

After that interview, she was signing for most of the festival. You would think that with the last volume of Culottées having come out more than one year ago, and the omnibus in 2017, more than six months ago, pressure would have abated somewhat … but you would be wrong. Her line was packed with people clutching their copy of Culottées for most of the festival, with mostly women waiting in line, I must unfortunately report. Guys, if Gary and I enjoyed it, you can too.

An updated version of the Hero-ine-s exhibition was on display for the festival, now featuring pieces from international creators: it was updated and translated in English for the purposes of the Lakes Comic Art Festival in October 2018 (and will also show for the first time at Cumbria University in May). It was great to see an additional perspective on this matter, and I particularly appreciated some of the pieces; try and catch it if you're remotely near the Cumbria area at that time. It will also remain all June in the Comédie Odéon in Lyon.

I was even able to catch writer JC Deveney, creator of the exhibition, between two events, and while nothing more is confirmed yet, he told me the plans that are afoot in this area. Oh, yes, Plans Are Afoot.

In a meetup with Guillaume Long, who has been creating a blog BD about cooking called A Boire et à Manger that now has three collections published and a fourth one coming, not to mention a few spinoffs, I learned that his book will come out in English; it will be called, surprisingly enough To Drink And To Eat, but it will also have an all-new cover, which I unfortunately cannot show you … but I have seen it, and it is great. I do not know the publisher, but I would not be surprised for it to be First Second. We at Fleen will be sure to keep you informed.
Sunday morning, it was Boulet's turn to be interviewed (this time by Paul Satis) in the auditorium about his numerous projects. First, the latest tome of Notes, numbered 11, which came out pretty much because he had reached the required number of pages published on the blog … except he miscounted, so once he realized he scrambled to fill in the 50 or so missing pages, allowing him to cement the theme of the blog: his brain is an asshole. Which in turn allowed him to expand on themes such as neurosciences, etc. He remarked that while most people, including artists, are frustrated artists (of another art when it comes to artists, obviously), he considers himself a frustrated scientist; he could very well have followed STEM studies, but that would have meant no longer studying drawing so that was a dealbreaker for him.

Satis asked him about the Inside-Out-like people living in his head, and Boulet related they had saved his bottom on multiple occasions. In fact, his mishap in Your Comment Here did not receive the standard "autobio dramatization" process, it happened pretty much as is (with some details changed), and he finds the process fascinating.

Another aspect of the notes that are now on paper that was raised is his adventures in Los Angeles, in which he now lives part of the year to be with his girlfriend, who works for Disney. Interestingly (particularly in parallel with Bagieu's talk), while in France he lives at odd hours, with him rising after noon, and crashing sometimes as late as 4 AM, in Los Angeles he plays the perfect homemaker, taking breakfast with his girlfriend and waving her as She goes to work, and then, since he's up, he might as well be working, so he does. But he's always eager to come back to France.

He went on to mention his other projects: Infinity 8 (synopsis by Lewis Trondheim, remainder of the writing and drawings by him), Bolchoi Arena (written by him, drawn by Aseyn), his Instagram monsters, which he generally draws live on his Twitch channel and where he also answers questions from the audience during the process, and the Octopus collection he edits, with the last book from the initially announced lineup having come out just a few weeks earlier.

By the time the festival ended, I was able to catch up with online comics creators Janine, creator of said book, Marc Dubuisson, Pins, Paka, Shyle Zalewsky, and Karensac.

And just like last year, the festival ended with the sight of Boulet's mile-long signing line. Shetty Shet, fellow blog BD aficionado on Twitter, was courageous enough to wait in this line, but I wasn't, so I left, though not without waving her good luck, confident that the Lyon BD people and I will meet back next year …
P.S.: In related news, Bagieu, Boulet, and Cy are present in this year's edition of the nearby Annecy animation festival this week, the latter two to provide comics coverage of the event, just like last year, and the former both for the animated version of the Culottées and as a jury member for the end of studies shorts awards.
---
Spam of the day:
Club Access LocalMILFsMHP Ad-Partner
This email purports to be from a 23 year old woman. We are on the cusp of MILF and Barely Legal converging into the same state.
____________________
¹ Who, by the way, drew the poster for this year's edition; it was not only all over town, but got declined into a bunch of exceedingly cute merch.