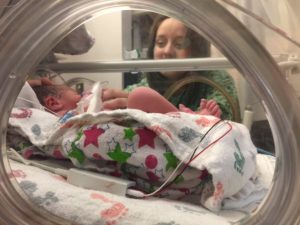 That's because things that are more time-sensitive than MoCCA Fest 2017 recaps happened since last we spoke.
Okay, one tidbit from MoCCA, but mostly because it'll make FSFCPL happy. Thanks to the good graces of :01 Books editor Mark Siegel I was very briefly introduced to the marvelous Pénélope Bagieu, who was promoting her newest book. Siegel shared :01 will be publishing an English omnibus of her two-volume collection, Les Culottées. The American edition will be titled Brazen: Rebel Ladies Who Rocked The World (available March 2018), and :01 is pretty much her American publisher going forward. Now if they can just get Boulet's Notes series, I can die happy.
Speaking of MoCCA (we were so, just most of it will be tomorrow), I'll be restricting my news to what I got on the show floor, not what was told to me under the influence of sophisticated adult beverages at Jon Rosenberg's Goatsiversary Party on Friday night. At some point, cool things are coming from the likes of Evan Dahm, Meredith Gran, and Christopher Hastings, but those bits will have to wait.

Also on hand to help Rosenberg celebrate: Mike Holmes, Chris Yates, Andy Bell, Magnolia Porter, Lucy Bellwood¹, MC Frontalot, and Dilbert creator Matt Lubchansky. There was cake, and we did partake of Jon's face(s). I highly urge all of you to attend the next one in 2037.

Speaking of strippiversaries, today marks eleven years of KB Spangler's A Girl And Her Fed, which has expanded from an intriguing (if eyeless) meditation on civil rights in a time of surveillance to a remarkably prescient webcomic, series of techno–thriller novels, a reinterpretation of Helen of Troy², some high-quality smut (some Patreon locked), and the most patient homeowner in the western world.

Oh, yes, and she's also become my very, very dear friend. Some day, when our respective spouses come their senses, she and I will find ourselves single, adrift, and on a twelve-state spree of chaos and destruction, never quite sure which one started the trouble, which one was supposed to bring bail money, and how many times those roles have switched. Happy anniversary, B. I'm proud of you.

And among all the Goatsiversaries and strippiversaries, there's one thing even more important: David Malki ! and Nikki Rice Malki are now parents to Benjamin Rice ! (I'm pretty sure the ! only follows the male line). Benji, you are small, but you are the most important thing in the world to at least two people, and I will do my best to make the world less colossally stupid than it can be sometimes. You will grow to be mighty and feral cats will do your bidding. We're happy to finally meet you.
---
Spam of the day:
Our team works hard everyday to ensure that we are providing the best possible service for all our customers.
Cordially, Derek Customer Service Representative, Slut Roulette
Man, Derek's got the best business card ever.
_______________
¹ Whom I had never met before; we had a lovely bar-shout/chat, more discussion the next day, and will undoubtedly have more to discuss at the Alaska Robotics Comics Camp later this month.
² That reminds me: Otter, I spent some time at MoCCA talking with George O'Connor, and he's going to be looking up Greek Key because he really liked your take on Helen. He's also all-in on your next Hope Blackwell novel because I mentioned the magic word: chupacabra.