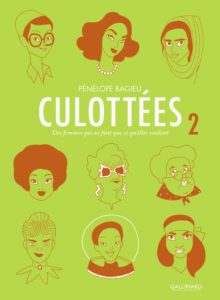 This post must surely set the record for the longest header image alt-text in Fleen history.
Ever wonder how the universe really works? What the answers to the big, mysterious questions really are? Ever want a book that would — once and for all — provide clear and concise details about the inner workings of everything? Well, too bad, because what you're getting is a book about everything that we don't know:


Announcing WE HAVE NO IDEA! A book about the big mysteries of the Universe: http://bit.ly/WeHaveNoIdea @DanielWhiteson @riverheadbooks

That would be courtesy of Jorge Cham, actual PhD smart guy and explainer of science to the masses, teamed up with particle physicist Daniel Whiteson, to look at the stuff that we know we don't know¹, due in May, and with a forthcoming book tour to spread the word. You can get more details from the book's site, which will hopefully contain recipes and hints for particles you can cook up at home on a lazy weekend afternoon.

Ever wonder what we can definitively say? Well, when it comes to the state of French [web]comics/bande desinée [-web], we can always relay on Fleen Senior French Correspondent Pierre Lebeaupin, who has some knowledge to drop:


Reminders and Cultural Context:

Pénélope Bagieu was a guest at MoCCA 2015, and has seen her Cadavre Exquis translated by :01 Books as Exquisite Corpse (a personal favorite of mine last year), with California Dreamin' (a bio of Mama Cass) due in March.
Laurel [Duermael] and Maliki's adventures in Eurocrowdfunding and the model of books (instead of currency) forming a goal was discussed on this page a few weeks back.
Also previously discussed: the phenomenon of how French-language webcomics are almost always autobio in nature (albeit a bit magical; cf: Maliki, Bouletcorp). Les Culotées was an outlier, being a collection bio/historical portraits of prominent women. Recent subjects [French] including Mae Jemison, Hedy Lamarr, and The Shaggs.

Thanks as always to Lebeaupin for keeping us informed of the comings and goings in BD-web.
---
Spam of the day:
VIEW NEW SLIDING DOOR OPTIONS
Gotta confess, sliding doors is not an area of my life where I felt as if I lacked for options.
_______________
¹ A book containing all of the stuff that we didn't know we don't know would be much, much larger.