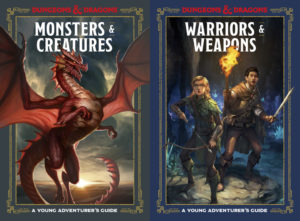 Heya. Let's bring you up to speed on some things mentioned recently.
TCAF! We mentioned the first tranche of Very Special Guests two weeks ago, and we mentioned the International Guests a bit more than one week ago, which means it's time to talk about the latest additions to the guest roster, the Young Adult Guests¹.

Joining others (maybe you?) at the Toronto Reference Library on Saturday and Sunday, 11 and 12 May, will be Flavia Biondi (best known for Generations, Kevin Panetta and Savanna Ganucheau (Bloom), Renee Nault (the new graphic adaptation of The Handmaid's Tale), Ryan North (you know who he is), Sarah Winifred Searle (the forthcoming graphic novel, The Greatest Thing, due out next year), Mariko Tamaki and Rosemary Valero-O'Connell (Laura Dean Keeps Breaking Up With Me, my review copy of which will hopefully be here soon), Colleen AF Venable² and Ellen T Crenshaw (Kiss Number 8, which is wonderful, review to appear here soon), and Tillie Walden (On A Sunbeam).

Oh, yes, and how about a few superstars over the Kids Guests? You got yer Raina (her guide to making comics, Share Your Smile, will be out in April), Kazu Kibuishi and Jason Caffoe (I think this is their first joint appearance since Amulet Book 8: Supernova came out). Additions to the Exhibitor ranks since last we spoke include the 5 Worlds team and Shan Murphy; there's probably others, and I will notice them on the next read-through, or the one after that.

CAM! A few days back, we mentioned a bunch of stuff happening at the Cartoon Art Musuem over the next month or so; among those items was an exhibition dedicate to the art of A Fire Story by Brian Fies. Fies will be on book tour when the exhibition opens, so it makes sense that he won't be ther for the usual launch-of-exhibit reception. Or rather, it would make sense, but why give up a good reception? Fies will be there a bit later in the month:

The Cartoon Art Museum is proud to present an evening with cartoonist Brian Fies on Saturday, March 30, 2019 from 7:00-8:30pm as he discusses his new graphic novel A Fire Story: A Graphic Memoir, depicting the artist's firsthand account of the 2017 Northern California wildfires. A book signing will follow Fies's discussion. Advance tickets for the Saturday, March 30 event are available through Guestlist: Fire Story Tickets

That's from the email that CAM sent me; the event doesn't appear to be on their webpage yet. US$10 for the public, free for CAM members.

Zub! Okay, not an update, but you should know. Jim Zub, his wife Stacy King, and Andrew Wheeler (all of whom will absolutely shark you in a game of We Didn't Playtest This At All, especially in the presence of presents³) announced that they were given the opportunity of a geek's lifetime — to create a series of books for younger players of tabletop RPGs to introduce them to the ideas of roleplaying and constructing a seat-of-your-pants story together. Specifically, books for the most hallowed of tabletop RPGs, Dungeons & Dragons. Spill it, Zub:


As experienced DMs/players, it's easy to forget how intimidating tabletop RPGs can be for people who haven't played before. These guides lay out the major concepts (class, race, equipment, creatures) in a way anyone can understand and encourage them to create their own stories. Readers can use the material in these books to brainstorm a character and imagine their role in an adventuring party. Get them excited about the possibilities, and then bring them to the gaming table to show them how those initial ideas can really flourish with a roll of the dice.

The two guides in the D&D Young Adventurer's Guides, Monsters & Creatures and Warriors & Weapons, release on 16 July, which I believe is the day before Preview Night at SDCC, and just long enough before Gen Con to get out into the public and thoroughly read before heading to Indy. Congrats to King, Wheeler, and Zub for the nerd experience of a lifetime.
---
Spam of the day:
Upgrade Your Next Flight Browse Private Jet Offers
Do I look like the Secretary of the Interior? Fuck out of here with your private jet offers.
_______________
¹ That would be guests of interest to YA and younger readers, not guest who are themselves young adults. I mean, some of them are pretty young for adult humans, but that's not why they're in the category.
² I just now realized that her two middle initials, instead of being pronounced aff as I have always done in my internal monologue, could instead be pronounced A-F, because she is in fact Colleen As Fuck.
³ On opposite coasts of North America, DanteLuke Landherr-Shepherd and Ferocious Jon Sung just shuddered and don't know why.