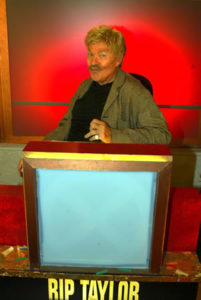 As promised yesterday, we have a second dispatch from Fleen Senior French Correspondent Pierre Lebeaupin, still in the Greater Toulouse region of France. Take it away, FSFCPL!
_______________
A mere two weeks after the Colomiers comics festival, Toulouse was hosting the Toulouse Game Show or TGS, and since this is a show that Maliki's Souillon regularly attends (though he and Becky skipped it this year), I thought it would be worth checking out. Yup, time for another four-hour train ride to Toulouse …
While the TGS has video games content, it is more general than that and is best thought of as a marketplace for pop culture paraphernalia (taking the whole of the Parc des Expositions de Toulouse), much like any other anime con. In it you could find apparel merchants, steampunk accessories dealers, retrogaming preservation associations, a lot of cosplay of course¹, diorama creation clubs, a food court, booths for many webseries, etc.
And the TGS did feature comics content, and not just Ankama (found in pretty much every anime con in France, Belgium, and possibly Switzerland). I did not spot any creator I previously knew about, so it seems webcomics have not significantly invaded the TGS so far, but this also means everything was new to me. In particular, the fanzine scene was well-represented.
Still, the comics presence was not sufficient to have a dedicated section or artist's alley, with most comics booths being next to one of the steampunk accessories dealers. Not that there is anything wrong with mixing comics with steampunk), but the TGS and other such conventions could make themselves more attractive to both comics creators and comics fans by dedicating an area to comics, in my opinion.
I am still catching up on my haul of comics bought there (work has been hectic lately), but I was already able to note the variety of approaches the creators I met there have with the web. In some cases, the pages were initially posted online, such as for Blue Bird's Oath. Other creators put books as a whole on Mangadraft after the fact, keeping the latest print-exclusive until its successor comes out. And some creators barely have a web presence at all.
So while I am not done with my assessment, this trip to the TGS is already a net win to me², and I will keep an eye on it, especially as it provides a view of indie comics outside that of Paris or Brussels, and which is itself nevertheless different from that of Colomiers: I found no overlap at all.
_______________
Thanks as always to M Lebeaupin; when we at the US branch of Fleen eventually make it to France, we'll have a much better idea of where to go for comics³.
---
Notspam of the day:
I keep getting email for other Gary Tyrrells (Garys Tyrrell? Garies Tyrrell?). If it's important, I try to sort things out, but it doesn't usually work. This morning, I got an invoice for lintels from Perth, Australia. As a special holiday treat, I'm sharing a typical reply:
Hi Wanita,

Wrong person. Bunch of Gary Tyrrells around the world (at least two in England, maybe three in Ireland, two or more in Oz, and one electrical contractor in Wilkes-Barre, Pennsylvania, US) think my email is their email. There's also a sort-of famous Gary Tyrrell in California, but he's cool. We had lunch together once.

I have not ordered any lintels from you. Truth be told, I'm not 100% sure what lintels are. I mean, I visited Australia once but what with the bridge-climbing, wine-touring, wombat-petting, and Great Barrier Reef snorkling, lintels didn't come up at all. I'm sure your lintels are very nice, though.

For the record, I also do not have a Peugot that needs service in the Lakes District, have an order for a Brexit-supporting cloisonne badge to be delivered to the Scottish Borderlands, owe registrations fees on a vehicle in Dublin, have a Jurassic Park Smash 'n' Throw T-Rex on order at a toy shop in Kildare, have plans to fly between Ireland and Eindhoven, hold a Lawson's card in Melbourne, or hold any interest in various contracts and requests-for-bid for electrical jobs. Oh and I don't have a warranty on tires in California, but that wasn't the Gary Tyrrell that I know, so at least one more?

Please contact your guy and update your records. Tell him Gary said hi.

Gary
The one in New Jersey
_______________
¹ Among the characters spotted: Arthur, king of the Britons with his personal coconut knocker, a T-Rex, two ghostbusters of opposite genders, and a wheelchair-riding Aquawoman.
² Not to mention everything else you can do there, such as eating takoyaki, buying retro games (be sure to have your console so you can check they work: you'll have a hard time returning them otherwise), or attending a panel by the competitive Puyo Puyo playing community.
³ Other than Belgium, that is. Several of the best English language collections in comics shops I've ever seen were in Brussels, Ghent, Bruges, Antwerp …