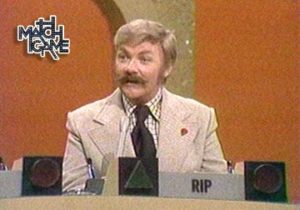 * Where You is defined as Dispatches from France courtesy of Fleen Senior French Correspondent Pierre Lebeaupin. Let us jump into the first of them now.
_______________
I didn't know what to expect in Colomiers, but I wasn't disappointed in the end.
The town of Colomiers (located next to Toulouse, home of the French aeronautics industry) has been hosting a comics festival for the past 32 years, and it is remarkable for its focus. Indeed, while it is directly set up by the cultural services of the town, it is not mainstream-oriented, as those tend to be (which makes sense: these towns typically intend to provide quality entertainment for their inhabitants, without any grander ambition).
Rather, with this festival the municipal authorities clearly mean to try and make the town, which might otherwise seem like an ordinary suburban town, a cultural attraction with their editorial choices, the first of which being a clear focus on indie comics.
First came the professional day, which was very student-oriented: at the start of the day I was given a proof of attendance, for instance. And the matters covered were undoubtedly advanced, such as the state of comics creation in Argentina, or the carrier of a master of comics in Argentina, Alberto Breccia¹.
Then I was able to go to the exhibition of his work the following day, and he indeed had a varied career, working with a variety of styles and means, though the published pages (often shown next to the originals) were often unfortunately not up to preserving his midtones. I was able to visit the other exhibitions the festival set up, all involving people I had never heard about before.
But besides the exhibitions, where the focus is most clear is in the main expo space that I trawled on the third day, which was almost entirely dedicated to independent creators and publishers, without even sellers of historical editions of comics as you can find even in SoBD for instance (there was a small space for a general comics library and a few invited creators). As a result, Colomiers provides the indie French-Belgian comics scene with the most space of any festival or convention in France.
I went back home with a few realizations.
First, it is interesting to note that, except in a few cases (Lapin, in particular), this scene is still largely independent from webcomics, by contrast with the small press scene in the U.S. which has by now entirely merged with the webcomics culture. So most of the works and creators were new to me, and it is clear it is going to take me some time to properly penetrate this scene.
In particular, the works shown made me realize I did not previously give much though about the legibility/reader effort dimension of comics: while webcomics, in French or in English, have made many experiments mainstream comics haven't, on the other hand they would rather err on the side of being legible without much effort as a survival strategy on the web, where attention is very limited. Not so in this indie comics scene, and this brought me back to Scott McCloud's theories on the subject (fortunately the local library, very much involved with the festival activities, did have Understanding Comics and Reinventing Comics for me to refresh my memory).
The festival also veered towards the edge of what constitutes comics, showcasing for instance the publishing part of an artist collective as one of the four featured publisher, where the shown works were hard to distinguish from merely separately framed pictures in succession (they were wordless). Was it comics? Was it not? Heck if I know.
I did find familiar ground that nevertheless I think is representative of the festival, which is the works of Joan Cornella, published in France by Ici Même, one of the four featured publishers. You have probably seen one of his absurd, wordless, slightly disturbing four-panels cartoons floating on the web, but those are only the tip of the iceberg, and only with the book can you see how absurd he can go; I would recommend at least taking a look.
Yet all this focus on indie comics does not mean the expo space was empty: it did have significant attendance without it being free to attend (while SoBD, also focused on indie comics, is free to attend), with many families coming. So it is clear the organizers have managed to create an interest for indie comics in a wide demographic; this was best represented by the presence of Biscoto, an indie youth comics magazine. And the organizers do not always have it easy: it is quite a balancing act for instance to have under the same roof the creator of Avni as a featured creator, and the creators of its not-as-sensible parody Proutchi, themselves present as part of the Lapin booth.
I will be sure to come back next year, but meanwhile it has provided me with much food for thought.
_______________
Thanks as always to FSFCPL, and come back tomorrow for his take on the comics scene at the Toulouse Game Show
---
Spam of the day:
It's no secret the liberal news HATES the Bible and anything to do with it.
Nobody ever whines as much about being oppressed as a scammer trying to appear to be evangelical. Nobody.
_______________
¹ The day ended with a drawn concert, which itself was much more experimental in nature than any I previously saw. No way to recount it; I will just note that, on the drawing side, actual plant leaves, and on the musical side, the support springs of a desk lamp were at one point involved.