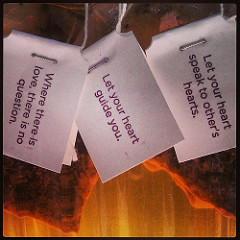 See, there's three webcomicky types with new books releasing today, but it's actually four books releasing, which makes things double-awesome for one of them. Regardless, you've got a ready-made reason to hit the bookstore and bring home some delightful ink-on-paper gifts to yourself (or another).
First up: Ryan North, Toronto Man-Mountain, Nexus Of All Webcomics Realities (Northern¹ Division). His book on jumpstarting an entire technological civilization, How To Invent Everything, hits the major sales channels today. Of course, if you were one of the very smart people that backed the HTIE Kickstarter and got the campaign-exclusive extras, then don't go to the bookstore … watch your mailbox for a package from an indy bookstore, which will feature an autographed copy of the book, and possibly one that is limited edition², or even a literal one of a kind.

And then we can all read and learn and enjoy and laugh and love and mourn that, if we are ever lost in time, we will not be the ones to "invent" Shoop by Salt-n-Pepa.

If there's one person that's riding the wave of entirely deserved, but also completely unpredictable success, it's Ngozi Ukazu. A child of Nigerian immigrants from Texas doing a webcomic about gay hockey bros? That sentence looks like it was assembled out of a magnetic poetry set³, but to the surprise of everybody, it's exactly what we were all craving in our media diets. Her Kickstarted volumes have gone to thousands of rabid backers, but now is the day that her major publisher (that would be :01 Books, a part of the Macmillan empire) edition hits the street.

And you know what? Hundreds of thousands of dollars of Kickstart is all good, but it doesn't get you into every bookstore (and a hefty proportion of the libraries, too) in the country. :01 publisher Mark Siegel was unwilling to give me hard numbers on how many copies of Ukazu's Check, Please! Book 1 would be in the first printing, but allowed that it was a pretty substantial number (at other times he's said that a low initial printing of a :01 title is on the order of 10,000 copies).

In any event, she's about to get her work in front of even more eyeballs than it's commanded to date, and that means even more people are going to fall in love with the sweet tale of gay hockey bros. And you know what the best part is? Every part of that sentence is, somewhere, making a ComicsGater's head asplode, so that's a win (for Ukazu) dash win (for her readers) dash win (for society as a whole).

Rosemary Mosco may be the most generalist smart person in comics. Oh, sure, Ryan North figured out how to create an entire civilization, but does he have two books releasing today? There's her YA guide to the planets we know and love, and there's also a guide for adventurous (and probably a bit weird) kids who want to know more about the adventurous (and probably a bit weird) world around them.

Atlas Obscura Explorers Guide For The World's Most Adventurous Kid is about everything from crystal caves to abandoned water parks, the sort of bucket list for cool times that I would have killed for at 12, and am kinda planning to use now that I'm 50. Add in the release earlier this year of Birding Is My Favorite Video Game and you have to wonder if there's anything that Mosco can't a) write about and b) make super fun. Magic Eight-Ball says: Not damn likely.
Oh, and I just remembered: Lucy Bellwood did the illustrations for HTIE, so it's four books, four webcomickers. This day will go down in history.
---
Spam of the day:
'L.A. LAW' Original Cast to Celebrate First-Ever Live Reunion
What.
_______________
¹ No pun intended, but North lives in the North, so what are you gonna do?
² He forgot to draw the star on the first 100 or so.
³ Possibly the Dinosaur Comics magnetic poetry set, but then there'd be at least one instance of LESBIANS! or at least FRIIIIIG.