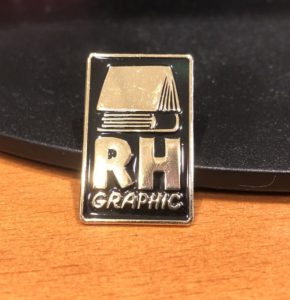 This is it. Today is the start of a new world, a better world, one where everything is a bit brighter and more hopeful. What? No, not the impeachment, that's a shitshow.
No, today is the long-awaited launch of Random House Graphic, and we should give the floor to RHG supremo Gina Gagliano:
We're doing this thing — starting today! It's amazing to get to work every day with our fantastic staff and our phenomenal creators on putting more comics for kids into the world. Yay ?@RHKidsGraphic?!
We've spoken about the RHG launch titles previously, but to remind you:
And if that weren't enough, we are just two weeks away from the long-overdue relaunch of Andy Runton's Owly:
Are you ready to have a hoot? Pre-order your copy of Owly: The Way Home by @owly today! http://bit.ly/3a7cMWM
As a reminder, the five Owly books are being colored, and also made bilinguial — in addition to speaking in icons, some characters will also be able to speak English. Owly will continue to use symbols only, with others translating for him as necessary. Remastered books will release at six month intervals, with new Owly waiting for us at the end of the reissues. My only complaint? Somebody should have registered ow.ly before Hootsuite got a hold of it. Missed opportunities, people!
---
Spam of the day:
AutoTrack real-time GPS tracker is an easy-to-use tracking device that, thanks to its compact size and magnetic case, can be easily attached to your vehicle. The live tracking feature through Google Maps works perfectly and is highly accurate.
Your vehicle? Let's not lie — this is to attach to another person's vehicle, and you're catering to the estranged husband/boyfriend with a TRO demographic. You are going to get women killed, you assholes.