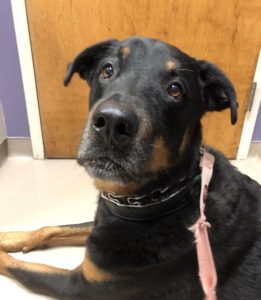 There seems to be just a little light at the end of the tunnel, the smallest indication that we as a society will start occupying normal processes again, instead of the whims of a mad would-be king. The sort of thing that means that just maybe we can make some plans without worrying that the ground shifts again by tomorrow. Please Snidely Whiplash totally got busted and didn't even have time to put on Morning Dress before getting perp-walked.
For those that like that sense of civilization and will be in the Bay Area, the Cartoon Art Museum has some events coming up you may want to check out:
Jo Morra was born in Uruguay in the 1870s, came to America, and spent his career creating illustrations, comic strips, paintings, sculpture, photographs, maps, and books. CAM will be supplementing the currently-running exhibition, The Life And Times Of Jo Mora (27 October 2018 – 28 April 2019) with a special presentation on Saturday, 23 February.

Jo Mora At The Cartoon Art Museum And Beyond will see Peter Hiller (author of the Mora's upcoming biography and curator of the Jo Mora Trust) talking about the exhibition and Mora's body of work. The talk runs from 6:30pm to 8:00pm, and costs US$8 (advance purchase) or US$10 (at the door), with CAM members admitted free with RSVP.

The following weekend, CAM's monthly visiting artist program, Cartoonist IRL, welcomes Svetlana Chmakova (Crush, Brave, Awkward, and other books about the middle grade experience, plus a dozen other works of note). Q&A and signing with Chmakova are free with museum admission and will run from 1:00pm to 2:30pm on Sunday, 3 March. Chmakova's appearance is part of CAM's contributions to San Francisco Comics Fest (with more to be announced) and Will Eisner Week 2019.
One of the news-related links up top is to the twitterfeed of KB Spangler of A Girl And Her Fed; she livetweets administration press events so you don't have to watch/listen. By coincidence, the first time I mentioned CAM this year, I had sad reason to mention Spangler — her enormous goof of a dog has cancer.
Today, in and around the larger world's stupidity, she had an update about said goof, and it's not great¹. So this is your reminder — Spangler has not posted a fundraiser and is not asking for money. But if you have ever heard me rave about her writing and somehow resisted the siren call, this would be an excellent time to check out her store, which is full of words.
If you want to jump into something that's entirely self-contained and audaciously ambitious, may I suggest Stoneskin? It's a cracker of a Sci-Fi story about sufficiently-advanced technology that appears to be magic, how the galaxy has crushes on teenagers, and also the importance of supply chains to a star-spanning civilization. You've never read anything like it.
---
Spam of the day:
Jimmymup wrote:
The rest is Chinese characters, but can we just focus on that account name for a second? Jimmymup sounds like somebody was really disappointed that their kid James was not born with wires attached to his arms.
_______________
¹ Full disclosure: the same cancer killed both of my dogs, who due to age and challenges from their dog racing careers, would likely not have tolerated amputation well. I am rooting for this guy to knock cancer on its ass.