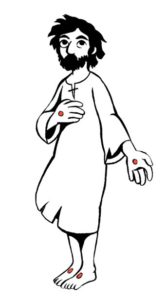 Doing better, thanks for asking. I'm going to do some catch-up to clear some items that are timely, and we'll return to Fleen Senior French Correspondent Pierre Lebeaupin and the second part of his look at Japan Expo Paris.
---
Spam of the day:
This important expiration notification notifies you about the expiration notice of your domain registration for search engine optimization submission. If you fail to complete your domain name registration search engine optimization service by the expiration date, may result in the cancellation of this search engine optimization domain name notification notice.
You're trying to fool me into thinking that my domain is expiring, and if I don't give you money it will result in … you no longer notifying me you want me to give you money? Oh, screw you, scammers.
_______________
¹ Read: soul-destroying.
² Wait, don't Zach and Greg have a brother that's recently the CTO at Reddit?