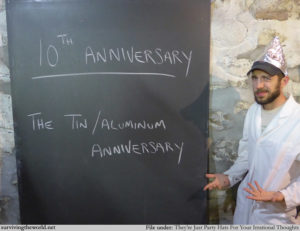 It's late, there's lots to talk about, onwards.
---
Spam of the day:
My name is Orko
What.
and we are a Video Content creation solution that helps businesses create videos easily. I would like to invite you to please review how you can easily produce quality videos to show or communicate more about Fleen.
Why is He-Man's faceless dipshit sidekick trying to sell me on content (ew, ick) creation solutions?
_______________
¹ Or weird, if you prefer
² I find it hell of inspirational, even though Shepland insists on cleaving to an objectively inferior form of engineering. Electrical rules, chemical is stinky and gloopy and sometimes glowing green.
³ Want to creep him out? Stare him in the eye and in an overly enthusiastic voice ask the one word question, Presents? Trust me on this.