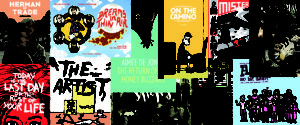 My voice, that is. It's running about 7% of normal capacity, which sucks considering that I teach for a living. Everything is taking twelve times longer than normal¹ and so this is going to be super quick. The inestimable Chris Butcher and the TCAF folks have announced a fresh slate of international featured guests, adding to those previously announced. The full list is hell of impressive.
Okay, back to the interpretive dance to convey SQL permissions exist in a stack of depth one.
---
Spam of the day:
I must say you have very interesting posts here. Your blog can go viral. You need initial boost only.
I don't need the blog to go viral; I need my upper respiratory tract to stop be viral. Got anything for that?
_______________
¹ Worse, I have one guy in class that is putting lotion on his hands like every 15 minutes, and it's got a fragrance that is catching on all the coughed-raw sections of my throat in an extraordinarily painful manner and he won't stop. It's like he's afraid he'll get the hose again.