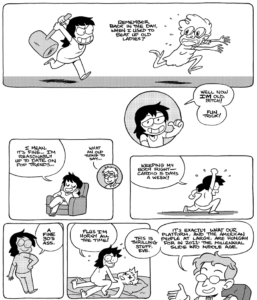 New Octopus Pie story, 38 pages, all readable starting here.
I would tell you everything I think about it, but instead I'm going to go re-read it about eight times and then just let it marinate in my brain for the next forever. What a wonderful, unexpected gift for a random Thursday. Thank you, Meredith.
Note to self: reinstate the OctoPie RSS feed because if I hadn't seen Twitter by coincidence an hour ago, I might have missed this.
---
Spam of the day:
Spammers don't get to share today with Mer.