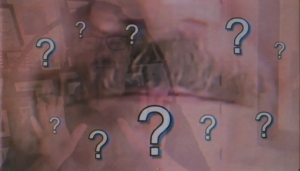 It's a sad day when stereotypes raise their ugly heads in the world of webcomics. The saddest part being, they hurt those that hold those prejudices the most.
I speak, naturally, of Los Angeles resident Dave Kellett and his campaign to print not one, but two new Sheldon collections simultaneously. That's a message that's worth discussing, but unfortunately LArDK gets side-tracked into a shame spiral over his choice of facial hair. Moustaches are not just for quarrantine, LArDK, they're for life. Let go of your hate, find enlightenment, and realize that in this (as in so very, very much) your wife is correct.

As for the rest of you, I'm certain that if the campaign goes well, it'll help LArDK to a better place, and let him come to embrace what is objectively one fine lookin' 'stache that he's rocking¹. Fortunately, success looks pretty certain; as of this writing, the funding is north of 83% and pretty likely to pile up some stretch goal improvements².

If you're interested in some thick books (each is more than 200 pages, which a quick glance at my bookshelf means they're 50% larger than the previously biggest Sheldon collections) to be delivered around December (just saying, you could knock down some holiday shopping now) at an eminently reasonable price³, you've got until 10 September to pony up.

Do it for the moustaches.

In non-moustache news (we do that sometimes), have you seen that Jorge Cham has been working on a TV show? I hadn't? I think the first he mentioned it was about a month ago, which I missed. Then about two weeks back, he mentioned that he'd talked to the Television Critics Association in advance of the premiere, which I also missed. Look, a lot happens on Twitter these days and I'm trying to moderate my doomscrolling, okay? The TCA tweet showed up in my feed today and now I'm caught up.

A quick flip between Twitter accounts revealed the original May 2019 press release, from which we will now quote:

Today, PBS KIDS announced the animated series ELINOR WONDERS WHY, set to premiere Labor Day 2020. ELINOR WONDERS WHY aims to encourage children to follow their curiosity, ask questions when they don't understand and find answers using science inquiry skills. The main character Elinor, the most observant and curious bunny rabbit in Animal Town, will introduce kids ages 3-5 to science, nature and community through adventures with her friends. This new multiplatform series, created by Jorge Cham and Daniel Whiteson and produced in partnership with Pipeline Studios, will debut nationwide on PBS stations, the PBS KIDS 24/7 channel and PBS KIDS digital platforms.

So this is what Cham and his We Have No Idea co-author Daniel Whiteson have been up to — they've been players in the hurly-burly world of Hollywood, power players in the production of televised entertainment, a seamy industry that has line items for cocaine and hookers in its budgets. Oh, wait, it's PBS Kids? Never mind, that's an entirely different seamy industry that has line items for tote bags and googly eyes in its budgets.

In all seriousness, Cham and Whiteson have spent the past forever spreading knowledge about the universe we live in, how it works, and why we know what we know (and, crucially, what we don't know … yet). The character designs for Elinor Wonders Why are cute, the lessons are imparted in a gentle fashion (check out a preview episode here), and if they aren't exactly dealing with the hard science facts of their book, they are teaching basics like how senses work and how animals and plants behave, as well as mentioning prominent scientists.

More importantly, they're teaching logical thinking and the idea that problems have solutions that can be solved; that last idea frequently escapes people far older than Elinor's target audience, so the sooner we get the idea into kids, the better.
Elinor Wonders Why debuts on PBS Kids (and maybe your local PBS station, but they don't all run the same programming) and online on 7 September.
---
Spam of the day:
Hi all! plumbers dating site dating websites edinburgh acronyms dating premium dating mod apk places to hook up in rochester ny
Those are … disturbingly specific.
_______________
¹ No longer subject to tricks of the light that make him look like J Jonah Jameson, the moustache in question is well on its way to Hadfieldian proportions.
² Not going to do a FFF mk2 calculation, as LArDK does early notices to his Patreon backers, with special discount tiers available to them for the first 24 hours of funding, before opening things up to everybody else. Perfectly legit technique, but it throws off the math.
³ 400+ pages of print edition for US$45 (plus S+H) means less than 12 cents per page, and with an average of two strips per page, less than six cents per laugh-chuckle. Giving up just one a' your five buck fancy coffee drinks means you get more than 83 punchlines.
Yeah, looks like I did math after all.