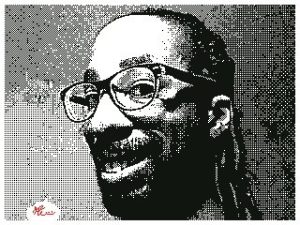 First of all, I need to apologize if you posted a comment since Friday's post went up … a miscreant engaged in a little Grand Spamming¹ and I found 120 pending comments as I opened up the editor and wasn't too careful with my mass delete. Mea culpa, if you got caught up.
Second of all, we're starting out the week with a little cross-oceanic news, as Fleen Senior French Correspondent Pierre Lebeaupin, who is always on top of what's happening in the world of bandes dessinées [web].
__________
No real focus today:
[Editor's note: been there.]
__________
As always, we at Fleen (US division) thank FSFCPL for his contributions.
---
Spam of the day:
Anyone Can Learn Piano or Keyboard
I seem to recall a claim along these lines from Planet Of The Apes: The Musical. I love you, Dr Zaius!
_______________
¹ Coincidentally, Grand Spamming is a crime in the universe of Howard Tayler's Schlock Mercenary, which was the topic of Friday's post.