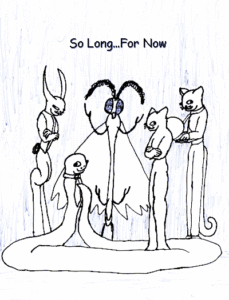 From Andrew Rothery (who you may remember from here) approximately 20 minutes ago:
After fifteen years, one week, and a day, Michael Payne has chosen to bring his webcomic Daily Grind to a close. A special farewell update went up on Monday, and The Daily Grind Iron Man Challenge is officially over as of Tuesday, March 10th. Andrew Rothery, whose strip TRU-Life Adventures happens to turn nineteen on Thursday, March 12th, is the winner.

Cue the Robert Downey Jr. video clips.
A moment of silence, if you will, for the last of the valiant competitors. Ave.
Update to add: Just saw that Payne commented to this effect two days ago, making Fleen officially the breaking source of this news. Go, us.