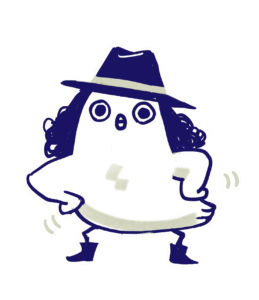 Because we can all use some positives in our lives these day, yeah?
Something I neglected to mention yesterday in our discussion of the forthcoming movie musical adaptation of The Prince And The Dressmaker: Kristen and Bobby Lopez do not, at this stage of their careers, embark on poorly-planned or speculative ventures. There will be some money behind this production, and presumably Jen Wang is getting a chunk of it and that is an absolutely correct outcome.
TCAF has started to announce their featured guests for this year's show (9-10 May, mostly at the Toronto Reference Library), and they sent around an email to make sure we knew about their first announced guest from Japan. Kamome Shirahama is the creator of Witch Hat Atelier, one of the best manga to get an English translation is I'm not sure how long. It's one that you can give to anybody, of any age, and it will appeal — there's adventure, world-building, deep character development, a bit of danger, and a hell of a lot of heart.

Oh, and it's gorgeous. Every line is where it needs to be, every face is unique, every posture, every drape of clothing, every magical effect, all perfectly controlled — hardly surprising given the story is about magic brought about by precision in drawing. Those with an aversion to manga may be convinced to give WHA a try based on Shirahama's extensive collection of DC and Marvel covers, for titles ranging from Squirrel Girl to Wonder Woman.

Shirahama's schedule is still being kept quiet, but is expected to include a live-drawing session, feature interview, autograph sessions, the debut of Witch Hat Atelier's sixth English volume, and a month-long gallery showing of her work at The Japan Foundation Toronto. While TCAF remains free, tickets will be required for some of Shirahama's events. All sounds good to me.
---
Spam of the day:
Pay A Ridiculously Low 1-Time Price to Create Stunning websites
Got one already, thanks. Jon built it.