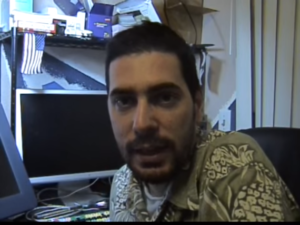 Well, crapola.
I had a full 600 words here about how it looks like we aren't getting a Wondermark calendar from David Malki ! this year — understandable given he's putting together a book twice as large as it was planned to be — with lots more about the nature of time, and Leap Years starting on a Wednesday, and the whole damn thing evaporated as I was saving.
It appears the WordPress update that pushed through the other day wiped out periodic timed saves, godsdammit.
I am not even trying to recreate all of that. Here's what you do:
Grab your 2014 Wondermark calendar cards (theme: Roll-a-sketch). It features a year starting on Wednesday, which is what we need for January/February. Use the first four cards, and half of #5.
Grab your either your 2009 Wondermark calendar cards (theme: Victorian tableaux) or your 2015 Wondermark calendar cards (theme: Concert of Conscience). When you get to the end of February in the 2014 cards, plop in the whole-month cards from 2009 starting with March, or start paying attention halfway down card #5 from 2015.

I'll be using the 2015 set, as it's one of two years that I managed to snag calendar #001 in the limited edition; if it matters, the 2009 monthly cards start with Monday on the left, running to Sunday at the far right.

Do whatever the hell you want on 29 February, it's The Purge, laws don't exist, and it's also Howard Tayler's birthday (but I repeat myself).
If you don't have calendar inserts from 2014 and 2009 or 2015, I don't know what to tell you. Just don't get a bootleg This Is Fine calendar from meme thieves¹.
Much like TV only works because somewhere in the world, at all times, at least one rerun of I Love Lucy is being broadcast, it is highly probably that time itself will only continue to work if as many people as possible continue to stock insert cards in their Wondermark calendars; no pressure. Examine your conscience and do what needs to be done.
---
Spam of the day:
FungusRemoving Spice
Unless this gives me blue-in-blue eyes and makes my name a killing word, not interested.
_______________
¹ I have no idea if such a thing exists, except for the part where I'm completely sure because meme thieves are the worst.