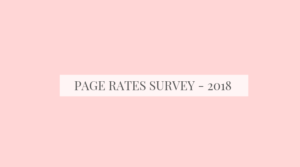 I'm ready to get started on the weekend (and also my favorite nieces are coming to visit), so let this serve as notice for two things:
Monday's a holiday here in the States, and I will (among other things) be parading with my EMS peeps. If you ever get a chance to be in a parade and the folks in your community clap and cheer because they appreciate you? Do that.
It's time for the annual comics creator page rates survey. Particularly given the upheaval being thrown by the Oni/Lion Forge deal it's worth providing data so that, hopefully, all creators can find a way to better-paying work. Respond if you are able.
---
Spam of the day:
Lose Weight With An Underactive Thyroid
If I'm reading this correctly, they want to actually impair my thyroid function so I can lose weight? Bozos, I'm barely able to survive winter with the slight insulation I've got now. Fuck outta here with this nonsense.