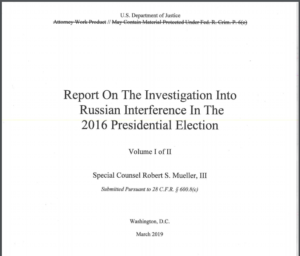 Can't imagine why I'm so distracted today.
One thing that helped my focus, though? Called the office of my Congressional representative to make clear that it is utterly necessary to begin the process of impeachment. It will not be quick — the process for the previous title-holder of Most Corrupt And Venal Piece Of Garbage To Occupy The White House took somewhere between six and fourteen months, depending on when you want to say it started. It won't be easy, it will be divisive (but no more so than allowing the present state of affairs to continue), but it is gods-damned necessary.
So. Call your representatives, since that's where things start. Chairman Nadler's subpoena for the full, unredacted Mueller Report is a good start, but it must be made clear — the power being exercised in the executive is illegitimate, the daily violations of the emoluments clause unconstitutional, and the damage to the country by all associated with this administration are not tolerable until a new election. The time to compel testimony, build a case, and refer for trial in the Senate is past. We are either a self-governing people, or we are not.