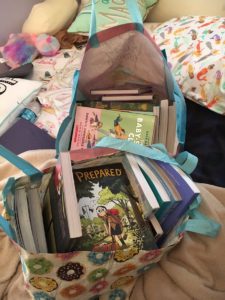 And we all know that when I talk about the Bay Area, there's just one thing that could mean: party at Shaenon Garrity's backyard tiki hut! something cool is happening at the Cartoon Art Museum.
As it has in past years, CAM is participating in a museum exchange bonanza, where memberships at one cultural institution are honored at all of them, thus allowing people to see more cool stuff than they'd ordinarily be able to. This year, Member For A Day (taking place on 14 April, that's a Sunday) will allow CAM members to take in:
Note that there may be surcharges for special exhibits at FAMSF and the Oakland Museum Of California.
Importantly, the presence of some of the premier museum of not just the area, but of the country (SFMOMA is world class, MOAD is a Smithsonian affiliate) means that CAM is an equal, a legitimate home of scholarship and culture. I find that something that should be repeated every once in a while, as comics still get regarded as unimportant, or lesser — neither art nor literature. I mean, we all saw this on Twitter, right?
My daughter said her LA teacher has officially banned graphic novels from his class. She then asked me to find bags so she could bring hers to school so she can lend them out. A story right from one of @AlanGratz or @allisonvarnes books. #rebellibrarian #banthisbook
Kudos to both mom (for raising a daughter that wants to read and recognizes good reading doesn't require a particular form) and daughter (who will be running a clandestine library out of her locker — I'm pretty sure this makes her a booklegger in the Leibowitzian sense). Who knows? Maybe the thrill of the illicit will entice a reluctant reader or two even moreso than some graphic novels would have on their own (and GNs are a tremendous tool for getting reluctant readers to engage with books) and it'll be a net positive.
Mostly, though, that teacher (and some who are cheering him for making kids read "real books") need to understand — comics are part of the culture and an equal to any other art. Maybe we can encourage that guy to visit San Francisco to see for himself if he needs traditional arbiters of worthiness to give him permission to let kids read what they want.
---
Spam of the day:
\\ Gay Union News //
Apparently, I'm in the union and didn't realize it. Are there dues?