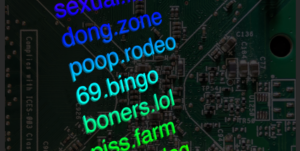 Man, you can learn a lot from the Twitters. Sometimes, you learn that an idea you had is already in motion. Sometimes you learn that an idea that nobody had makes perfect sense.
I swear, when I wrote a week ago about the new line of civic engagement graphic novels from :01 Books and how they should pick up Zach Weinersmith, I didn't know they already had:


Check out the exclusive cover and excerpt reveal of #OpenBorders by @bryan_caplan and @ZachWeiner, on @PasteMagazine! This nonfiction graphic novel on immigration comes this fall, and is available for pre-order now!

Weinersmith's been talking to me forever about the graphic novel he's been working on that argues in favor of open borders; I think the first time we talked about it here was a good eighteen months ago. In all that time, he never let on it was with :01, but honestly I should have guessed. And today, we have a cover reveal and street date, courtesy of Paste¹ magazine: Open Borders: The Science And Ethics Of Immigration, and 29 October.

There's a six page preview over there, too, which quickly establishes the central thesis of the book: that wholly unrestricted immigration is not only an economic good, but also morally necessary. I'm calling the over/under on the number of angry, early morning "executive time" tweets about the book on or around the release at … let's say four.

There's a thing I never knew I needed — that anybody needed — and in retrospect it appears bloody obvious. Jeph Jacques has made a habit of purchasing … unique URLs to redirect to his comic², which is no new thing in webcomics. Jeffrey Rowland showed me a list of all the domains he owned once, and it was a thing of demented beauty; Rich Stevens collects domains like an early '90s kid collected pogs.

But Jacques makes use of his redirects, linking them when a new comic goes up; I don't think he's used questionablecontent.net in more than a year; on the one hand, most of his aliases are much shorter, and on the other, the fact that a massive, worldwide technological infrastructure was constructed just to allow dildo.pizza to exist is funny all by itself.

But let's face it — a gag can only take you so far, and some of those exotic TLDs have noncompetitive registrars; at some point, you gotta cut your losses or find a way to pay for your hobby:

I have the best URLs in the business, and now you can have a sweet fuckin' print of them thanks to @topatoco https://topatoco.com/collections/jeph-jacques/products/qc-urls-print …

This is, I believe, the first poster that needs to possibly come with annual updates. Hey, Jeph, have you considered that? This could be an annual subscription item.
---
Spam of the day:
Teaching Communication Skills in the Age of Video Content
You know that I teach for a living, right? Fuck outta here with your one-click styling, automatic translation in over 120 languages and instant resizing of videos.
_______________
¹ And hot dang, can I just express my admiration for a moment of how the folks at :01 have taken the let's promote our forthcoming graphic novel game from sending the exclusive to The Beat or CBR and raised it to the likes of the Los Angeles Times, Entertainment Weekly, and Paste? It sends a message not just about their own offerings when you can say a new graphic novel is not just of interest to the comics world, it is and should be part of the general culture.
² And sometimes just to have. Remember walmart.horse?