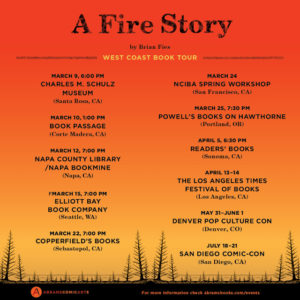 Okay, let's get one thing out of the way. I am a Jersey guy. I wasn't born there¹ and I bounced around a bit before finding my place in the world at the tender age of three or so. I've been away to be educated, and there's loads of stupid that infests the state, but it's my place in the world; I'm pretty sure I couldn't live elsewhere on a longterm basis.
But heck if the Cartoon Art Museum doesn't make a strong case for the Bay Area sometimes. They've always got good stuff cooking.
Want to brush up on your cartooning skills? Mark Badger will be teaching his Just Draw workshop in four Thursday evening installments at CAM in March; they're intended for those with a bit of experience under the belts, so let's say 16 and up. Tuition for the workshop is US$200 (US$175 for members), with RSVPs and payments taken at Guestlist.

Each session starts at 7:00pm and runs until 9:00pm, on 7, 14, 21, and 28 March, at CAM (781 Beach Street, San Francisco). If you're not sure about committing to the entire class, Badger's offering a free preview on 27 February (that's the day after tomorrow) at Mission: Comics & Art (2250 Mission Street, San Francisco) from 6:00pm to 6:40pm. Either way, bring your sketchbook and favorite drawing implements.

From 1 March (that would be Friday) until 1 July, CAM's Emerging Artist showcase will feature a selection of art from Maia Kobabe's first book-length work, Gender Queer, due in May from Lion Forge. You might remember Kobabe's contributions to The Nib, or from anthology contributions ranging from The Secret Loves Of Geeks, to FTL, Y'all³. If not, you've got the rest of the week to get caught up.
Two weeks later, Brian Fies will see work from A Fire Story go on exhibition, recounting Fies's experience with the 2017 Northern California wildfire season, in which Fies and his wife lost everything that didn't fit into their car. The original webcomic is now a full graphic novel, and if you can't make it to the CAM exhibition (which runs 15 March to 15 July), you can catch Fies on book tour, which will traverse the West Coast (including stops at the Charles Schulz Museum, which had its own close call with wildfire, and San Deigo Comic Con). A Fire Story releases next Tuesday, 5 March.
---
Spam of the day:
We overstocked and we want these new design Solar Chargers GONE! We have 223 of our crazy popular "Anytime Charge" Power Packs in stock and today we're giving them away for free!
The thing in the picture has no discernible solar panels. Pass.
_______________
¹ I was born in the southernmost (emotionally, if not geographically) of the southern states, the birthplace of American Sedition², South Carolina.
² Hat tip to the inestimable Charlie Pierce for that one.
³ The Senior Project, which is one of the stronger stories in the book, and I think tied with Evan Dahm's Wayhome for strongest art.