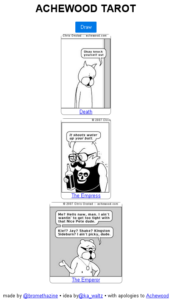 Things that you should dig into and just roll around in for a while, because they're wonderful.
---
Spam of the day:
Ultrawatch Z: The World's Strongest Tactical SmartWatch
Congratulations. I never wanted a smart watch, and now that you've gone and gotten tactical bro shit all over it, I want one even less. I swear, I can already hear the tight-throated narration that will be used in your eventual commercial.