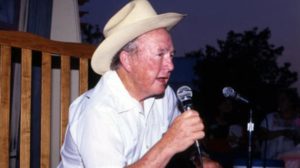 It's damn near the longest nights of the year, for those of us in the northern hemisphere — a time when the whole world seems dark and cold and determined to see the end of us. And yet, in damn near every culture, you'll find this is the time that people look to feast and celebrate together, to jump into the long cold season ahead with hope and optimism that they'll see the coming of Spring again.
That idea's been around for as long as there have been people, and I think it's worth remembering. If you celebrate, Merry Christmas. If you don't, I'm wishing you food and fellowship, celebration with your loved ones, that feeling that we're all in this together, and the hope that as the days slowly claw back at the dark, that we'll all be better off before much longer. As long as you hold that notion of commonwealth for all, you're welcome at my hearth¹.
Posting this week as circumstances warrant, otherwise I'll see you in the new year.
---
Spam of the day:
do you sell your website domain?
Best,
Flo
Twelve million dollars and it's yours.
_______________
¹ Or, in this case, a GE model JGBP33 gas range/oven. I'm making pizza!