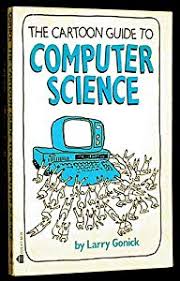 Things are happening quickly. History barrels on.
Following up on the Tumblrpocalypse (Tumblrgeddon?) from t'other day, I'm seeing a lot of posts indicating utterly nonsensical this is adult content !!!!11one!! judgments from Tumblr's algorithms. For a representative sample of how bad those naked people- and smut-identifying tools are, let's look at just one set of flagged images, from Yuko Ota:


a cool compilation of posts that were flagged by tumblr for containing pornography

Included are a photo of the cover of her Offhand art book, a photo of the cover of Our Cats Are More Famous Than us, two update teasers from Barbarous, a picture of a gargoyle and mutant bird Maw, and the Maw plushie.

What the hell, Tumblr? And this is just one creator, with a relatively short thread of WTH. I've seen literally hundreds of entirely inoffensive images that are about to be purged to heck and back because the entire class of content that Tumblr built its growth on is now officially icky¹. As people are grabbing up their Tumblr contents to preserve them, they are also looking for new places to keep all that stuff for display.

Various Mastodon and Ello proponents are out there, but C Spike Trotman is pointing folks towards Pillowfort³, which as of this writing is experiencing stability issues to the massive land-rush. Under The Ink is keeping a running list of NSFW webcomics and creators, so that everybody can find stuff when it all settles again.

Another intriguing possibility? PornHub:


Tumblrs: Pornhub welcomes you with open arms. Join our amazing community of millions Curators: Customize your personal feed, create playlists, generate gifs and more Creators: Upload videos, photos, gifs & share text posts to a massive audience. Earn revenue on your content.

Turns out they've always allowed non-video content, and they are probably the site least likely to ever decide that hosting naked people and smut is beneath them, so there's that. Gonna get tripped by a lot of nanny filters, though.

And for those of you not dealing with the Tumblr thing today, here's another surprise: Larry Gonick — indie cartoonist since small times; I first read his Cartoon Guide To Computer Science 35 years ago in high school, which is where I first learned about Claude Shannon, whose wisdom I have built my life around — is having a sale.

Including originals.

Time to get me a unicycling engineer that teaches me about Boolean logic.
---
Spam of the day:
Take part in a simple survey and get a guaranteed prize
I see no reason that your email — translated from the original Russian — should make me hesitant to click on your surely-innocent link.
_______________
¹ I'm told² that in addition to the tsunami of inappropriately-flagged images, a bunch of people are loading their formerly SFW Tumblr with as much hardcore porn as they can, figuring that if they're gonna be flagged/shut down, they may as well earn it. Well done, I say.
² I don't have a Tumblr account and so cannot verify.
³ She'd know, she's the publisher of lots of quality smut. A peddler, you might almost say.