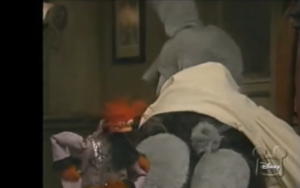 Okay, maybe a LOT behind. A big behind? You get the idea. Thanks as always to Pepe and Seymour for providing the best graphics for referring to the state of behind.
On the plus side, I'm having dinner with Brad Guigar, so that's okay. See you tomorrow.
---
Spam of the day:
We are in the midst of updating our broken link resources to include current and up to date resources for our readers. Our resource links are manually approved allowing us to mark a link as a do-follow link as well
Gosh, the ability to be included in another blog as a must-follow link. Those never annoy people!