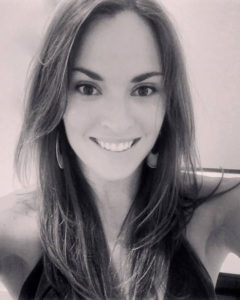 Three things. One's going to hurt.
Saturday! John Allison, your British friend if you don't have another one, has reached a milestone that damn few creators have:


On Saturday it's 20 years, since I put my first comic online. I've written/written and drawn approx:
1200pp Giant Days
1200pp Bad Machinery
1800pp assorted Scary Go Round/minis
132pp By Night
1000pp Bobbins

They weren't all winners but I've tried my best.

Aside from that 132 pages of By Night (available one Wednesday a month from BOOM! Studios, courtesy of your favorite local comic shop), that's about 5200 pages of delightful weirdness in the Tackleverse, a single, sprawling story matched only by the most dedicated veterans (8700 pages of Lone Wolf And Cub over 28 volumes; I'm guessing about 5500 pages of its spiritual successor, Usagi Yojimbo), the most insane (6000 pages of Cerebus over 300 issues), or David Willis (I'm not sure even he knows how many pages of Walkyverse comics there are).

More importantly: Allison is one of about three creators¹ that continually gets better; issue after issue, I love Giant Days more and more. Give By Night more than its intended 12-issue run and I'm certain I'd say the same. Even more importantly, the vast majority of those stories are free for you to read, right now. If you start now, you can probably be jussst caught up in time for the shindig on Saturday, if you don't eat, sleep, or attend to other bodily imperatives. Get crackin'.

Before long, there's likely going to be a fourth name on the always gets better list, and you'll know who it is from three words:

The news hit like a cannonball yesterday: Olivia Jaimes is coming to CXC next weekend, and we have Tom "The Spurge" Spurgeon to thank for it:

Jaimes will participate in one public panel on Sunday at 3:30 PM, and a pair of non-public events designed to mark the historical moment of the cartoonist's initial success. Cell phones and recording devices will be collected at the door of Jaimes' Sunday event and returned to their owners afterwards.

I don't think I've ever heard of such subterfuge, or perhaps skullduggery in comics before. Exciting! Do give Ms Jaimes my regards, and remember: whoever decides to blow her anonymity will go to the Special Hell.

It was not quite two years ago that Kate Beaton first shared the news with us: her sister Becky, a year older and fixture in Kate's entire life, had cancer. She fought, and she got better, until she didn't. She fought the metastasis, fought for life, and until the end she fought the indifference and disregard of the medical establishment.

With her sisters and Becky's fiance, Kate's written a remembrance of Becky that will make you furious. It details the delays she had in her initial diagnosis, delays that cost her time, delays that cost her options. Even worse, as an immediately-post-treatment patient when things started not feeling right, her oncologists disregarded her reports² and delayed recognizing that her cancer had spread; I'm no doctor, but I'm absolutely willing to believe that between the first set of doctors and the second, they cost Becky her life.

Becky's plan for the rest of her life was to advocate for cancer patients, to teach them how to manage doctors that disregard them, to share her hard-won knowledge; thanks to doctors that don't listen to patients — particularly women, particularly young, seemingly healthy women — she never got the chance. So Kate, and her sisters, and Becky's fiance have done this bit of it for her. I won't be surprised to see more of it in the future.

Becky's beyond all but our memory, but let that memory drive you. She can't advocate for patients to their doctors, but it's something we can do for her. I hope you never have to, that an ugly diagnosis and a painful fight never comes for your and yours. But should it come, think of Becky, dig down deep, and let those doctors know that you aren't going to allow them to be indifferent.
---
Spam of the day:
Spammers don't get to share the page with Becky.
_______________
¹ Ryan North on The Unbeatable Squirrel Girl is another, and while Meredith Gran isn't doing a regular strip now, she definitely falls into the category.
For reference, Stan Sakai is not one of the three, because there is no better he can get. He's reached the pinnacle of the form.
² I have never wanted to slap another living human as much as when I read Becky's first doctor was so bad, a year later their medical license was suspended, and that she was never able to obtain her records from that time.
Then, a scant six paragraphs later, when she was trying to get her oncologists to pay attention to a leg swollen with what would prove to be more cancer, one of them added a note in her file: Rebecca continues to be paranoid. I hope those words hang on the conscience of that dismissive alleged professional for the rest of their life.