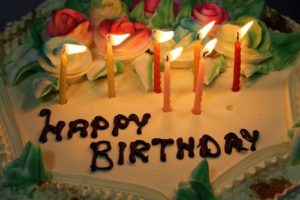 Panel programming at ECCC, which starts in about two hours as I write this, is extensive. I'm getting a non-formatted version of today's events up now, which will be cleaned up and added to with content from later days, just so it's available.
I, uh, might have forgotten there are no days between 28 February and 1 March this year.
---
Thursday Programming
Great Graphic Novels for Kids
10:15am — 11:15am, Seattle Public Library Level 4 — Room 2
Vera Brosgol, Melanie Gillman, and Shelli Paroline repping webcomics, Gene Ambaum repping webcomics and libraries, and Mairgrhead Scott along to up the awesome quotient.
LGBTQ Graphic Novels: Book Talks
12:45pm — 1:45pm, Seattle Public Library Level 4 — Room 2
Between them, Ngozi Ukazu, Blue Delliquanti, and Jen Wang have some of the most different presentations of LGBTQ characters and stories. Listen to what they've got to tell you.
How To Run an Anthology and Not Screw It Up
1:30pm — 2:30pm, WSCC 604
Kel McDonald, Spike Trotman, Der-shing Helmer, Melanie Gilman, and Isabelle Melançon have been involved in more anthology pages than you. They are your anthology Yoda. Hey, have you noticed that there's a clear majority of women on these panels that tell you what the future will be like? There's a reason for that.
The World of Webcomics: How to Make Art (and Money) on the Internet
1:30pm — 2:30p, TCC L3 — Room 5
A real Sophie's Choice here, but at least ECCC has webcomics panels done by people who do webcomics. Yuko & Ananth, Tess Stone, Erika Moen, Ari Yarwood, Sarah Graley.
Doing a Great Graphic Novel Program at Your Library
1:45pm — 2:45pm, Seattle Public Library Level 4 — Room 1
I never knew Sophie had three kids. Vera Brosgol again with MK Reed, and Dawn Rutherford. Lotta great programming at the library.
Cyanide & Happiness Waste Your Time
4:00pm — 5:00pm, WSCC 611
There may be dick jokes. Dave McElfatrick and Kris Wilson.
First Second Books: The Decade in Graphic Novels
4:30pm — 5:30pm, Seattle Public Library Microsoft Auditorium
Mark Siegel has built a small empire of the best in graphic literature. Dude knows what's up.
---
Friday through Sunday to come.
Friday Programming
My First Graphic Novel: How I Learned to Stop Worrying and Love Publishing
11:00am — noon, TCC L3 — Room 5
Nilah Magruder, Ru Xu, Robin Herrera, Nidhi Chanani, and more talk about what they learned about making that first graphic novel. I bet there's a learning curve.
Speak: The Graphic Novel
1:30pm — 2:30pm, WSCC 603 — Writers Block Presented by PRH
It's the story of adaptation, as the YA novel gets the graphic novel treatment; includes author Laurie Halse Anderson, illustrator Emily Carroll, and all-around smart person Laura Hudson.
How To Be a Con Artist — Making a Living Doing What You Love
1:30pm — 2:30pm, TCC L3 — Room 1
Look, I don't want to say that cons eat the weak and leave destruction in their wake, but more than one creator has been broken by them; if you want to learn the lessons before that happens, listen to some crowd-hardened veterans like Shing Yin Khor, Jessica Hebert, and Kory Bing. No conventional¹ weapon can kill them.
Kid's Comics!
2:45pm — 3:45pm, WSCC 604
Vera Brosgol! Nidhi Chanani! Robin Robinson! MK Reed! Jen Wang! All ages is where it's at, man.
Gender Identity: Understanding Through Art
4:00pm — 5:00pm, WSCC 604
Jen Wang can just hang out in the room between sessions, because she'll be here to talk about gender diversity, as represented in comics. This reaches those desperately in need of seeing people like themselves, and serves to educate those with no experience as to what the challenges (and rewards!) of the gender spectrum are like. She'll be joined by
Melanie Gillman, Gina Gagliano (the secret heart of :01 Books), and more.
Boats and Boners: A Fireside Chat with Lucy Bellwood and Erika Moen
6:15pm — 7:15pm, TCC L3 — Room 2
This will be exactly what it says. Hurricane Erika is a force of nature, Lucy Bellwood (adventure cartoonist!) can weather any storm. But maybe don't bring your kids to this one? Because where Moen goes, there are boners. Hella boners.
---
Saturday Programming
2 Updates A Week: Structuring Narrative for Webcomics
1:30pm — 2:30pm, WSCC 3A
This is not a topic I've seen given panel time before. I'd love to see what Megan Lavey-Heaton, Audrey Redpath, Isabelle Melançon, and Myisha Haynes have to say.
---
Sunday Programming
The Lost in Wikipedia Game Show!
3:45pm — 4:45pm, TCC L3 — Room 3
I'm just going to quote the description on this one:
Ever fallen down a Wikipedia hole? Clicking from article to article until you forget where you came from? Come watch us trap our panelists deep within the Wiki web and make them race to navigate their way back out to freedom.
Contestants Dylan Meconis, Trin Garritano, James L Sutter, and Dave Kellett are some of the most wickedly funny people I know (well, I don't know Sutter, but the others certainly are), and host by David Malki ! is possibly the only person that could wrangle them simultaneously. Still around on Sunday afternoon? Have some laugh-chuckles before teardown.
---
Spam of the day:
[translated from Russian] Your payment is processed Get additional information
Okay, somebody told the Russian Mafia that Andrew Carnegie was a wealthy philanthropist who gave away a shit-ton of money, and therefore would it incline me to trust them with my identity if they claimed to be him in this email. Unfortunately, they forgot to mention that his name isn't spelled Carnagie, and that he's been dead for nearly 99 years. Zombie Andrew Carnagie wants to eat my wallet along with my brains.
_______________
¹ I'm so sorry.