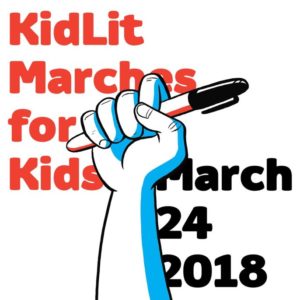 If there is anybody more universally beloved in [web]comics than Raina Telgemeier, I don't know who that would be. Like, maybe the reincarnation of Mr Rogers was magically soul-bound to Caroll Spinney and then spent a couple of decades mentoring Malala Yousafzi in panel composition and storytelling, you'd be getting close … and Raina would be cheerleading her the whole way. She's pretty awesome is what I'm saying, and may have said so one or two times in the past.
I'm not alone in that opinion, as anybody that's seen one of her public events can attest. She'll be having a meet and greet at the Cartoon Art Museum, in conjunction with the closing of the months-long retrospective exhibit of her work at CAM (the exhibit that, in fact, was chosen to spearhead the relaunch of CAM after two years without their own gallery space).
Things start at 4:00pm on Saturday, 10 March, with a presentation and discussion of the exhibit, followed by a Q&A, then informal time to mingle and interact. To maximize the time for fans to get chat and get photos, there won't be any signing (that keeps her stuck behind a table), but I bet she'd be fine with you holding up your copy of a favorite book in photos (signed copies will be available via advanced ticketing), or seeing your fanart.
As you might expect, demand will be pretty high for this event, even in her hometown of San Francisco; advance tickets are available at Guestlist for the immensely reasonable price of US$10 for adults, and US$4 (four bucks!) per kid. You can reserve your signed copies of her books on the same page.
And then two weeks later, SF fans will very possibly see her again, as she takes part in the San Francisco portion of the KidLit Marches For Kids. An outgrowth of the March For Our Lives/Never Again movement being led by the students of Marjory Stoneman Douglas High School in Parkland, Florida, the YA community is participating in the national day of demonstrations in favor of gun control. Details about the various marches can be found on Facebook.
This is what happens when you realize that some of the students that have (very quickly, with sorrowful determination) become activists were your readers just a few years ago.
This is what happens when you can't escape the fact that some of their fallen friends were.
This is what happens when you don't want that to happen ever again.
So keep an eye out for a local march and let kids worry about when the next book from their favorite author comes out, instead of how to stay alive on a Wednesday. Raina will thank you for it; she's polite that way.
---
Spam of the day:
80% Off PANDORA Jewelry. So get, like, 60.
There is a certain logic to your position, but it does not resemble our Earth logic.