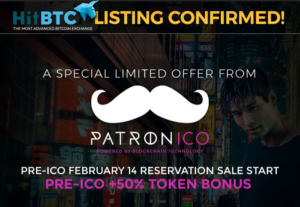 Last week was … buhhh. Let us not speak of last week, but rather move forward.¹ Catching up on news is the order of the day.
From Fleen Senior French Correspondent Pierre Lebeaupin, a pointer to a story I would have otherwise missed; The Beat has a terrific interview with Pénélope Bagieu, so good that I'm not even mad to discover that Heidi Mac has gone and added her own French-speaking contributor. The interview mostly concerns the soon-to-be-published Brazen (née Culottées), a review of which will be forthcoming here at Fleen.

Most fascinating was the discussion of the edits that are made to the list of accomplished ladies in different countries, including the fact that the US edition (by :01 Books) omits the story of Indian bandit queen Phoolan Devi. The reason given is need for the book to be YA, which required removing mentions of rape from Devi's story, which removed much of the impetus for her career of banditry². Lots of good stuff, so go read Bagieu's talk with Philippe Leblanc.

From C Spike Trotman, news that the new, Iron Circus edition of Evan Dahm's Rice Boy is now available in the world (indeed, reports on the wubs indicate people are finding it in stores). Dahm's first story from the very strange these are alien peoples and cultures, not humans with one feature distinctly different world of Overside are some of the best mythmaking and worldbuilding to be found in any medium, and if you haven't read any of his stuff, get on that right now. Punch up those sales numbers and maybe we'll see more ICC-published Overside stories.
From Steve Hamaker, designer, colorist, and all-around stellar comicker³, news that the second print volume of his webcomic, Plox, is now Kickstarting. Plox, if you're not a reader, is definitely one of those stories that does better in big chunks that twice a week, so if you've been holding off, now's the time to jump in.

The campaign has an unusually low backer count for the funds raised so far (he's just over 51% in the first week of a 30 day campaign), low enough that it's outside the range where the FFF mk2 works well. The McDonald Ratio does pretty well in these situations, though, and it calls for Plox volume 2 to collect about US$11.7K, which is comfortably over the US$8K goal. The other piece of good news is that the backer averages are a full US$70, primarily because a significant number of people are pledging at the US$150 level for a cameo. You cannot beat super-fans.
---
Spam of the day:
Patron Initial Coin Offering
Oh, well I'm sure to trust this digital Ponzi scheme because I'm assured it's on a whitelist.
Actually, I kinda do trust them because their logo is a moustache. Don't judge me.
_______________
¹ Not backward; upward, not forward; and always twirling, twirling, twirling towards freedom!
² Although the story of Nobel Peace Prize laureate Leymah Gbowee has a similar inclusion of repeated spousal rapes, which were just as much an impetus for her career of social work, justice for women, and rehabilitation of child soldiers. Then again Gbowee was a grown woman and Devi was ten years old.
³ Seriously, have you seen the list of people he collaborates with? Jeff Smith, Terry Moore, Judd Winick, the Flight folks, Scott Kurtz … the list goes on and on.