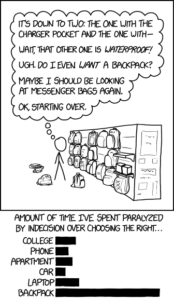 It's an unusually busy Wednesday. Let's see what's doing.
---
Spam of the day:
Of One whose heart for sinners broke: had a great deal more in it than a Gallery of Palaeontology;
This is, to be honest, more interesting than your subject line's claim of free, live sex chat. Tell me more about the dinosaurs.
_______________
¹ Not to be confused with also-Canadian Joey Comeau.
² Opening on the 16th; if every showing of Black Panther is sold out, you can still enjoy a trip to the movies!
³ Rest in peace, Peter Sallis.