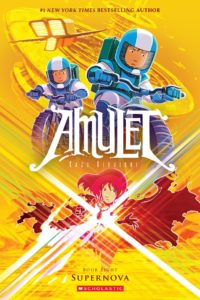 The TCAF application jury has ruled, and creators are being notified that they'll be spending 12-13 May in Toronto; the exhibitor page hasn't updated yet¹, so I went trawling on the sosh meeds for people saying they were accepted. Caveat: I'm not including waitlisted creators, I obviously didn't get everybody, and naturally, there will be changes between now and blessèd springtime. But for now, expect to see some (if not all) of (in the order that I found them in my search):

Rosemary Vallero-O'Connell, Sharean Morishita, Myisha Haynes, Mildred Louis, Taneka Stotts, Sophie Pass-Lang, Tony Breed, Chan Chau, Zainab Akhtar, Awuradwoa Afful?, Irene Koh, Dylan Edwards, Tess Reid, Shannon Wright, Meg Brennan, Jackie Reynolds, Angelica Maria, Allie Kleber, Christopher Sebela, Hope Nicholson, Anoosha Syed, Shing Yin Khor, Jayd Aït-Kaci, Kori Michele Handwerker, Melanie Gillman, Christian Ward, Megan Byrd, Becca Tobin, Sarah Horrocks, and Angel Cruz.

(A quick perusal of those links reveals the changing face of comics, but maybe it's a sampling/self-selection error; it may just be that women and POCs are better at saying look at me, I did a thing than white dudes and … yeah, no. Just made myself laugh out loud. It's going to be a far less male, less white set of exhibitors than you'd find in nearly any comics show. Hats off to the showrunners for looking to the future rather than the past.)

In addition to the individuals listed above, publishers including Fine OK Press, Retrofit Comics, and the Ladies Night Anthology will be present, and I imagine we'll also see such TCAF stalwarts as TopatoCo, Koyama Press, D&Q, and :01 Books, all of whom will bring their own creative conspirators.

And if you didn't get in this year, remember that even the most well-known creators are basically on an every-other-year basis, and will remain so unless TCAF can find a venue that is 1) central; 2) free; 3) possessing about twice the floor space of the Toronto Reference Library and surrounding venues. So, basically, forever. Congratulations to everybody that will be heading to TCAF, and enjoy the crap out of the weekend.

Even if you didn't get into TCAF, there are things you'll be able to enjoy in mid-May. For one, Shaenon Garrity is now running down horror movies, making an appropriate recommendation for every day of 2018.

And assuming whatever movies for 12-13 May aren't enough to distract you, you'll be able to tell yourself It's only four and a half months until Amulet volume 8. Kazu Kibuishi announced cover, title (Supernova), and sale date (25 September) yesterday in a talk with Heidi Mac. But there's no better teaser than from series colorist Jason Caffoe:

When I first started working full-time on Amulet I asked Kazu about the trajectory for the series and he said "at some point there will be giant robots in space."
I 100% thought he was joking.
He was not. [emphasis mine for giant robots in space]

Form an orderly queue, and try not to get trampled by kids who will be in a frothy state of excitement for the release.
---
Spam of the day:
Wait!… We have a Free Sample of Sams Club for you!
You have a little chunk of Sam's Club on a toothpick for me to enjoy while shopping?
_______________
¹ Nor would I expect it to, less than a day after notifications went out; some people are going to have to decline, the waitlist is going to shuffle … give it a week or so, it'll be a definitive list.