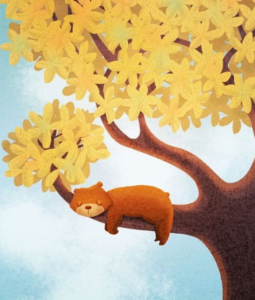 One recap, three things coming up, then the weekend.
Recap! The Ignatz Awards took place last month at SPX, and they were taped. I didn't realize that they video had been released for nearly a week, so thanks to Jess Fink's tweet, which pointed to Rob Clough's tweet, which pointed to the video. One great thing about the Ignatzen, apart from the high caliber of nominees and winners? Brevity. Over and done in a little more than an hour so the attendees can get down to the dance party and chocolate fountain.
This weekend! (Unfortunate Half) Nidhi Chanani has been on tour in support of Pashmina; this weekend she was scheduled for Third Place Books in Seattle (tomorrow) and Half Price Books in Dallas (Sunday). I say was because she's been down with a nasty bug for the last couple of days, and is unfortunately unable to travel. What's most important is that she get better, and secondarily that she be able to make later commitments (like the YALSA conference in Kentucky at the end of next week). Feel better, Nidhi! Everybody drop her a line of good wishes, and go read Pashmina because it's really, really good.
This weekend! (Fortunate Half) Abby Howard does great comics — funny comics, creepy comics, smart comics, and true comics — but in my mind is becoming ever more associated with comics about dinosaurs. She's probably the best-educated-about-dinosaurs cartoonist we have right now, not to mention the most cartoon-skilled general paleontologist¹. She'll be running a workshop of dinosaur illustration at the Boston Public Library tomorrow at 3:00pm.
Now, there's a lot of libraries in Boston with a lot of events (especially considering Boston Book Festival is on), but for this event, you want the Central Library at 700 Boylston (that's Copley Square), in the Johnson Building, the Rey Room (that's the Children's section). Go draw some dinosaurs.
Next week! The fourth (Fourth? That can't be right, but it is. Fourth!) volume of Erika Moen & Matthew Nolan's Oh Joy, Sex Toy releases on 14 November, and to celebrate there's gonna be a release party². Day after Halloween, y'all, at Books With Pictures, 1100 SE Division Street in Portland. Nolan and Moen will talk about OJ,ST and there will be snacks, drinks, and signing starting at 7:00pm and running to 9:00pm. If you go, give newly minted American citizen Nolan a high five for me.
---
Spam of the day:
FaceRig releases fun Halloween avatars and multiuser tech
I have no idea what any of this means, and the attached press release doesn't really tell me. Weird.
_______________
¹ To clarify: Mark Witton does amazing art and is an actual working paleontologist, with a scientific and artistisc focus centering on pterosaurs. Great artist, but not a cartoonist. No stories.
² Quit snickering, this is serious.