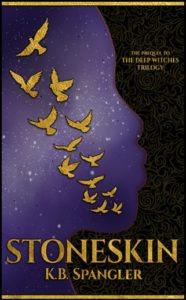 Things don't always work out for the best, but that doesn't mean that they're completely unworkable.
For instance, Thought Bubble — a weeklong celebration of comics in Leeds, UK, that culminates in a weekend comics convention — lost its traditional November dates and had to relocate. Unfortunately, that puts it in close proximity to SPX, which led more than one creator to tell me that they had to choose between doing one show and the other. Thought Bubble's made the best of the situation, though, and will run their comics show with an impressive list of guests and exhibitors, from both sides of the Atlantic.

On the Guests list (which is helpfully divided into Writers, Artists, and All on the website), you have webcomics luminaries such as Jon Allison, Darryl Cunningham, Marc Ellerby, Cameron Stewart, and Spike Trotman. The page is laid out with nice big images and names, and each links to a page about the guest — easy to navigate and intuitive to use!

On the Exhibitor front, Thought Bubble did something I've not seen before that I really liked; the show is spread out across different venues, and thus there are multiple exhibitor pages, one per venue.

Unfortunately, the layout of the pages requires a good deal of effort to decipher — exhibitors are shown by an image, which may be a character, a scene, or a photo. Names are sometimes present, sometimes not, and they're seemingly arranged alphabetically by URL of all things. As a result, it's tough to pick out who's attending without clicking through to every website, which I'm not gonna do. I can tell you that Tom Siddell will be at the Cookridge Street Marquee, and that by chance the comiXology Marquee has a significant number of avatars with names on them.

In a completely different kind of unfortune, A Girl And Her Fed creator KB "Otter" Spangler has a dying tablet, which makes it hard to draw stuff. By good fortune, however, she was putting the finishing touches on a new novel last week¹, so she's got a new thing to sell and hopefully get back to the art game. Stoneskin is Hogwarts in space (cosmic beings beyond our ken performing the stand-in for magic) meets trade empires, and it's a hell of a good read.

It's completely different from her other books (set in the world of a single near-future technology, and the societal and political upheavals it causes), but it's unmistakably Spangler's writing. Even better, it's a preface to a planned trilogy, which means I (and you, I suppose) get to read another 750 to 1000 pages of her writing, so yay. It's entirely worth your five bucks, is what I'm saying.
---
Spam of the day:
Stop taking the wrong blood pressure drugs and try this out
124 +/- 4 systolic, 80 +/- 4 diastolic, bitches. I once had a cardiologist tell me that I will obviously die of something, but it won't be heart disease.
_______________
¹ At least, it was a little less than two weeks back when she asked if I wanted to be an beta reader for it. As has been well-established on the page previously, Spangler is a very close personal friend, I love her work, and I wrote the foreword for her first book. I believe that's us sufficiently disclaimed.