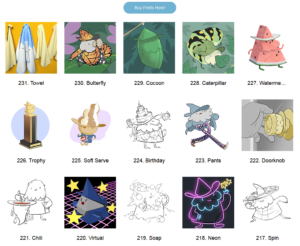 The thing about webcomics and webcomicky people? Always doing new stuff. Let's see what some longtime creators are up to.
---
Spam of the day:
Isabella (91) Don't Miss To Checkout My~Private~Profile, Hot Photos Inside
It's possible that the (91) is just indicating that this is the 91st Isabella to send me an allegedly sexy spam, but it's also possible that (91) is meant to be an age, which makes the similar spam from Leanna (3) especially icky.