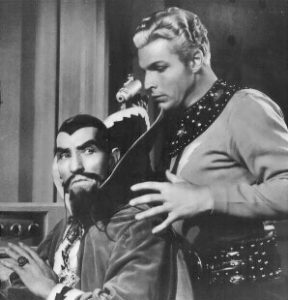 Shit is bananas these days, so let's just step back and have some wisdom from Fleen Senior French Correspondent Pierre Lebeaupin on the most hated part of modern computing. It relates to bandes dessinées web, promise.
Adobe just announced their intent to put Flash in end-of-life mode by the end of 2020: they will no longer update the plug-in or distribute it. Since no one will want to run vulnerable software, this will be nothing less than a death sentence for the venerable multimedia engine.
I came to not particularly like Flash: a few years ago, I was more than skeptical of Adobe's insistence that Flash was appropriate everywhere, and was glad when they stopped their effort to try and push it on mobile devices. And its track record when it comes to security is abysmal. That being said, from a digital history perspective this means we will somehow need to find the means to preserve an enormous amount of digital culture that was originally published as Flash files; Homestar Runner, of course, but the list only begins there.
But one piece just made the jump (were they tipped off?): Yves Bigerel's (better known as Balak) visionary creation, About Digital Comics¹, was just remastered using modern web technologies². Among the benefits: it is multi-language, with the language being automatically selected according to your browser's language setting. Go rediscover this masterpiece, and along with it you can discover the Turbomedia creations that many people have been busy creating on that site in the meantime.
Speaking of Balak, I discovered on this occasion that the Internet video series he co-wrote, Les Kassos, has been fully dubbed in English and is now available on Vice as The Wakos. Enjoy; I suggest you begin with The Pokemal Trainers [NSFW], then Totogro [NSFW] will do nicely.
_______________
¹ Originally published as Flash in English and French.
² Many thanks to BatRaf, Turbo Interactive webmaster, for fixing a few outstanding issues — during the evening, no less — within a few hours of me reporting them.
Good stuff as always, but I have a quibble with one bit — I am less convinced that FSFCPL that no one will want to run vulnerable software, given that there's plenty of vulnerable, unpatched, unsupported, deprecated, end-of-lifed, and otherwise completely insecure crap out there right now. I suspect that we'll see Flash persisting for years and never quite going entirely away. But the sooner, the better.
---
Spam of the day:
These women are willing to do anything at all that you can ever imagine!
Awesome. I'd like the winning Powerball jackpot numbers and a removal of incompetent vandals from the federal government.