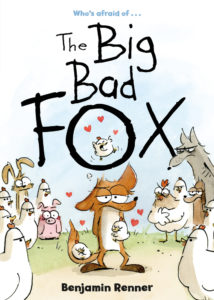 To be fair, he's waiting on a previously-announced thing to happen so he can tell us about it. Hopefully soon, because a day without Fleen Senior French Correspondent Pierre Lebeaupin is a day without sunshine¹.
But we shall persevere, particularly when we have wisdom (cloaked by humor) from Boulet. It's not the latest English-language post at Bouletcorp, but rather (at the time of this writing) the third most recent. It's about who comics creators are, and why they do what they do, and neatly encapsulates the French tendency of webcomics towards autobio², as Boulet contrasts his own work with that of colleagues Zviane and Lewis Trondheim.

From there it becomes nothing less than a meditation on the nature of creativity (and the importance of random, dumb circumstance above technical skill, education, hard work, and pretty much every other conventional wisdom indicator of success) and concludes that comics artists (quoting here) are all freaking platypuses. As with everything from Boulet, it's a delight.

Book Corner time: coming next month (20 June, to be precise) from :01 Books is a delightful young-readers-plus-their-parents book from Benjamin Renner, The Big Bad Fox. Pre-order it now. The story is simple enough: a fox who can't ever manage to snag a chicken (his friends the rabbit and the pig slip him turnips so he doesn't starve) is convinced by a wolf to steal some eggs and raise chicks to adulthood for an easy meal. Genius!

Until the chicks aren't afraid of the Big, Bad Fox, because he's mom. And the fox (who isn't really big or bad) gets to like (love, even) his surrogate children. Hilarity ensues. The entire thing reads like a Chuck Jones cartoon (Renner, an animator, took an Academy Award as one of the three directors of Ernest & Celestine), with a style to match. The dog, charged with protecting the farmyard, looks a bit like a heavy-lidded Question Hound at his This Is Finest as he does the absolute least possible to manage the drama around him. The wolf is menacing in a slouchy way, and the fox is …

Okay, the original French title, Le Grand Méchant Renard, is suggested by Google Translate as The Great Evil Fox. But that key word — méchant — has several meanings listed: bad meaning wicked, mischievous, nasty, evil. But also bad meaning mediocre, incompetent. Bingo. The fox is Wile E Coyote: rangy, mangy, prone to failure the more elaborate his schemes get, motivated more by hunger than malice, but ready to find a spark of empathy and take the hard way out (a pretty savage beating by the chickens, trained to ninja-like lethality) if it means sparing "his" children distress (or a noshing by the wolf).

It's charming, funny, and turns more than one expectation on its head³. Many thanks to Gina Gagliano at :01 for the review copy, and even more thanks to :01 for continuing to bring the best of French comics to these shores.
---
Spam of the day:
Beat Insomnia: The Fastest Way To FallSleep
I close my eyes and then I sleep.
_______________
¹ Which, coincidentally, it is here. Overcast, spitty rain, which is thankfully predicted to clear for the holiday weekend. Oh, yeah, Monday's a holiday, probably no post then.
² As previously explained by FSFCPL; we just can't quit him.
³ By the end, the fox and his kids play "Fox and Chicken". He plays the big mean chicken, they play terrified foxes, fleeing for their lives.