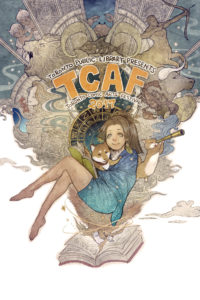 Oh my, so much has happened since I went to Comics Camp. The obvious is that TCAF happens this weekend and everybody will be there 'cept me, but let's not ignore other things going on:
---
Return Of The Son Of Spam of the day:
File Your Tax Return for Free
I'll note that this particular spam (and likely scam) was received the day after taxes were due. Way to be proactive, spammers!
_______________
¹ The latter appears to allow for longer form stories, where the former appears to be for single-shot (but sometimes lengthy) presentations. For example, Bandette and On A Sunbeam (fiction stories) are digital, but On Beauty (which is more reportage/editorial in nature) is webcomic.