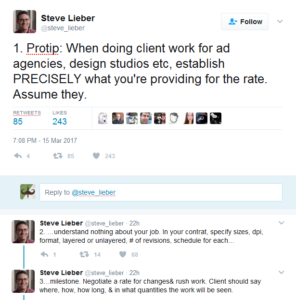 I mean, I've had big snowstorms before, but not with such wet, heavy, packed snow … a day and a half below freezing since, and the piles cleared are solid masses of ice. It's a winter wonderland barely tolerable, slippery, hurts-when-you-fall-on-it slap in the face mere days before the official arrival of spring, but at least I'm starting to catch up with things.
Know who missed out on a decent chunk of winter — Midwest winter no less — weather? David Willis. I mean, not that a snowstorm, even of the consume your life so you can't draw comics variety is gonna affect the guy with a buffer that stretches past the next solstice. Yeah, he was on the Nerd Boat last week, and apparently tropical sunshine and cool folks and wonderful weird times put him in a good mood, on account of he announced that he's gonna do a comic shop signing, presumably in an effort to tamp down some of the residual happiness:


I will be at Laughing Ogre Comics here in Columbus, Ohio, on Friday (St Patrick's Day) from 5-7pm! I will have books and probably magnets with me to trade to people for money. That's right, I have one single event scheduled this year that I'm currently aware of, and this is it! No ECCC, no SDCC, Webcomic Rampage is over, and it's too soon to schedule my annual Bloomington trip, SO THIS IS IT, THIS IS IT, ONE DAY'S NOTICE, COME SEE ME I GUESS

Comic shop denizens scheduled all ninja-like on a day famed for public drunkenness? Willis is either very brave, very foolish, or very both. Go tell him I said hi, and don't make him regret his willingness to be among the outside people.

Steve Lieber of Helioscope Studios (formerly Periscope) in Portland is well known for a number of things: comics ranging from Whiteout to Spider-Man titles, tons of storyboard and concept work, and damn good advice from the trenches of a freelance comics career. He dropped some of the latter today on Twitter (starting here) that anybody doing work for hire should memorize, and possibly tattoo on the insides of their eyeballs.

Key thought: document everything that you're willing to do, how much it will cost, and what the client gets in return for their money¹. Documentation is critical, as are minimizing the number of voices providing you wth contradictory instructions, and the ability to advocate for yourself. Remember: it's not that your client is actively evil per se; they aren't out to actively make you miserable, it's just that your time or happiness do not enter into their thought processes at all.

And the two most useful pieces of advice are, in no particular order:

Tape this phrase to your monitor: "That's beyond the scope of our original agreement. We'll need to work out what doing that will cost."
And ffs, sit up straight. You're gonna need that spine even after the job's all wrapped up.

Go read it all.
---
Spam of the day:
Cannabis Extract now Legal to Buy and Ship in All 50 States
I doubt the veracity of this statement, as well as the claim that it came from Dr Sanjay Gupta. Somehow, I think that a world-famous neurosurgeon has more to do with his time than hawking fake weed oil.
_______________
¹ Implication: no money? They get nothing.