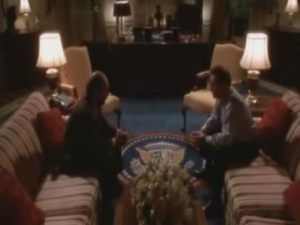 Or at least, I feel much better than yesterday. What say we dip into the mailbag?
It's been a while since we heard from our friends at the Cartoon Art Museum, so let us all celebrate Will Eisner Week by finding the only way to make comics bigger than looking at Eisner's influence — namely, by adding in Jack Kirby as both legends will be celebrating their centennials this year:


The Cartoon Art Museum celebrates Will Eisner Week with Will Eisner and Jack Kirby: A Centennial Celebration on Saturday, March 11, 2017 from 3:00-5:00pm
at Mission: Comics and Art, located at 2250 Mission Street, San Francisco. Join us as we discuss the life and artwork of the legendary comic creators Will Eisner (born March 6, 1917) and Jack Kirby (born August 28, 1917). Bay Area comic creators Mark Badger (Batman, Julius Caesar), Al Gordon (Legion of Super-Heroes, Justice League), Justin Hall (No Straight Lines), Mario Hernandez (Love and Rockets), Steve Leialoha (X-Men, Fables), Trina Robbins (Wimmen's Comix) and Judd Winick (Hilo) will discuss Eisner's career and the impact that his work had on their own artistic endeavors. A booksigning will immediately follow the panel discussion.

The thing that I find most inconceivable about this event is that so many creators can talk about the influence that friggin' Eisner and Kirby had on their work in only two hours¹. You could fill a week, easy.

I got an email yesterday from Kristina Stipetic, and several things about it caught my eye:


My new webcomic debuted today! It's called Alethia.

What it is: a webcomic about robots abandoned by their creators. Scattered groups of robots search for purpose in the factory-cities of their desolate world. It updates with completed chapters instead of page-by-page.

Why is this interesting? As far as I know, this is the only webcomic to have an animated opening sequence. It's also simultaneously released in both English and Chinese.

The bit about the animated opening sequence? Interesting, but I'd be hard pressed to tell if it's really unique or not, and I'm very much of two minds about blending comics and animation; they have different jobs to do. But the release in Chinese is very intriguing, as is the fact that Stipetic, judging from her About page, not only works in the Chinese language, but lives there as well. More than that, the Chinese version of the comic is presented in a different format than English — the former appears a page at a time, the latter as one tall series of pages comprising a chapter; I wonder to what degree this represents local expectations.

Additionally, the chapter-at-a-time release is staggered with release on other channels — online will see Chapter Two on 11 March, but Comixology already has up to Chapter Three and Stipetic's store is up to Chapter Four. This gives me a great deal of confidence that the story will take a direct route from beginning to middle to end, without the digressions that can come from publishing as it's produced.

We at Fleen don't usually promote brand-new comics, but every once in a while something shows a great deal of promise; within the 29 pages of Chapter One, Alethia grows more intriguing and confident, and by the chapter break it's laid down a number of possible directions and questions to be answered, making it worth your read now, and worth remembering on the 11th for the next chapter.
---
Spam of the day:
Karla Wants to Share Her Profile with You
I am simultaneously relieved and disappointed that this was not webcomic's own Professional Horrible Person Karla Pacheco.
________________
¹ Well, that and the fact that they don't even mention Winnick's The Adventures Of Barry Ween, Boy Genius. Man, that was some funny stuff.