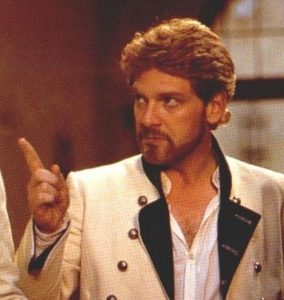 Some of these will concern you, some will grab at your sense of empathy, some will intrigue; basically we're all over the place today.
I'm very interested to see what the unintended consequences of a new law in California concerning the sales of autographs/autographed memorabilia will do to the major comics shows. Via the twitterfeed of author Amy Stewart, a new law (presumably intended to keep people from buying fake autographs/tchotchkes for big bucks) will require any signed item (think books and art) costing more than five damn dollars (think: everything) to come with a certificate of authenticity with a seven year retention requirement.

It might be that people at SDCC next year are forced into the charade of selling books/prints/whatever and making the person who bought it then come back for a separate signature. It may be that the "signed & sketched" price variant is actually illegal. It may mean that California-residing creators can no longer supply pre-signed merch to stores (think Raina Telgemeier and the signed copies that bookstores have of Ghosts … they'll have to dump stock yesterday or risk sanctions that I don't know how to determine under California's Civil Code).

Okay, the summary of the bill indicates that the person signing things is exempt, but resellers appear not to be. Raina can sign a book without recordkeeping, but any comic shop or bookstore with a signed by the author! sticker on books is potentially screwed. California creators/vendors, your thoughts please.

From Fleen Senior French Correspondent Pierre Lebeaupin, a dispatch regarding a Kickstarter that's burning up the webcomics category in two languages:


Commit Strip, the strip about the daily life of coders, has launched a Kickstarter for their new book collection, and their first in English, at https://www.kickstarter.com/projects/commitstrip/commitstrip-rise-of-the-coders-a-book-about-the-fu. And about 24 hours in they [had] already blown past twice their (admittedly modest) goal. Note that, much like the Last Man campaign, they have rewards in multiple languages but had to set up a separate page for the French description of the campaign as Kickstarter does not support campaigns in multiple languages.

That last bit surprises me. I wonder if KS would object if you just had a bunch of text in more than one language, or set up support alternating languages but with identical price points and rewards. Certainly that would be a pain; I wonder what our friends to the bilingual north think about this particular feature lack.

We've spoken here at Fleen about Something Terrible, and the burden that Dean Trippe has taken upon himself, because the key thing about being Batman is, you don't want any other people to have to be Batman. Your trauma defined your adulthood, but you can use that to help others not become as I Am The Night as you wound up; for Trippe, it means making himself available¹ to other survivors of childhood sexual abuse and creating his own impromptu Bat-Family, meeting and offering solace to one person at a time.

But there's more people out there than you can meet one at a time that need him, so Trippe's gone the media route. Last Friday saw the launch of the Something Terrible podcast, hosted by Trippe and no doubt finding its own direction for future episodes. Trippe calls it a mission², I call it a most unfortunately necessary public service that I absolutely will not be listening to; I'm not burying my head in the sand, but in order to keep myself where I need to be to help when necessary³, I need to deal with trauma-bearing people individually, in person, as the need arises. I can't go seeking them out.

But those on the other side of the equation, who don't have my luxury of distancing themselves? Who need Batman to avoid becoming Batman? The Something Terrible podcast is going to be a godsend. Here's hoping you never have to subscribe.
---
Spam of the day:
Search For Baby Shower Gifts Options
The one part of the patriarchy and general male privilege that I will gleefully engage in is the general pass I get for baby showers. I know that makes me a terrible feminist, but this is the opinion that fire cannot melt out of me. I will die in it at the stake. PS: Benedick rules.
______________
¹ I suspect, on occasion, to his own detriment. Dean, there's a reason that they tell you to secure your own mask before helping others — if you aren't well and whole, you can't be of assistance to them, no matter how much they need it. Don't overdo it, please.
² A very Batman-like approach to it, I must say.
³ Occasional reminder: I am an active Emergency Medical Technician.