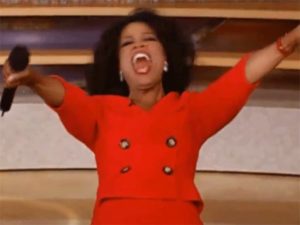 YOU get an event, and YOU get an event, EVERYBODY gets an event to go to!
In conjunction with NYCC (which, ahem, has decided not to credential me), there will be an off-site, open to everybody pair of events at a branch of the NY Public Library during NYCC weekend. First up: Friday, 7 October in Greenwich Village at the Jefferson Market Library from 7:00pm to 9:00pm. Guests include Ryan North and Box Brown. Then on Saturday the 8th from 3:00pm to 5:00pm at the 53rd Street Library, the all-ages panel will include Rebecca Mock and Carey Pietsch. The events are free, but do require registration, so hit the links to reserve your spot.
No time to bask in the glory of Geniusdom, Gene Luen Yang is on tour for the latest Secret Coders collection — featuring Mike Holmes on art — from :01 Books, starting tomorrow at the National Book Festival in DC. He'll be bouncing around — New York, Naperville, IL, Cincinnati, Dallas, Albuquerque, and Denver — for the next ten days or so. Locations, dates, and times here.
Big news for Ben Hatke — Zita The Spacegirl has been picked up for animation by Fox; as she so often does, Heidi Mac's The Beat has the story by Alexander Lu, who seems to be getting all the good stories lately. There's hardly a better story for middle grade readers than Zita, so I'm looking forward to the final product. In the meantime, Hatke's on tour to promote Mighty Jack, starting Monday in Louisville, Kentucky and bouncing mostly around the midwest until 4 October (special congrats to Naperville, which also shows up on Hatke's schedule). Details and dates here.
The Check, Please! Kickstarter has passed the three-day mark, meaning we can now compare the FFF mk2 with the McDoanld Ratio — named for Kel McDonald, who predicts that the first three days of funding will equal one third the total — and see how they stack up. Recall that the very steep dropoff after day one (representing fanatical, pent-up, no-delay-brooked demand instead of a more gradual decision to yeah, I'll back that) throws off the Fleen Funding Formula (Mark II). The day three total is US$206,586, giving an MR value of US$619,758, against an FFF mk2 value of US$750K +/- 150K — approximately in line with each other (at least, in the same order of magnitude); we'll be able to see which came closer in another 28 days.
---
Spam of the day:
REPLACE MISSING TEETH IN A DAY!
Dude, if you were able to repair what was shown in that photo (it was gross) in a day, the arc of Raina Telgemeier's career would have been very different. You lyin'.