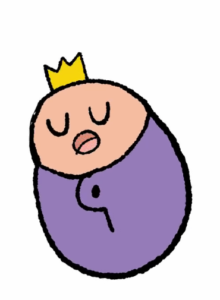 Some days, there's nothing but good news. Let's be happy together.
I don't know if you saw this yesterday, but Hope Larson (who is one of like four creators¹ whose new project I will buy blind at the comic store) has given comic creators everywhere a gift:


If you want to write comics but aren't sure how to start, I've uploaded the script for Goldie Vance #1 (for free): https://gumroad.com/l/nPdQZ

You've got a hankering to write comics, but aren't sure how to make that work? Larson's sharing a complete script, which you can compare against the final issue for like three bucks in the recent issues bins at your local comic shop (or event better, by pre-ordering the first trade, on account of once you read the first issue, you won't want to stop). And she's clear about something: this is not the way to write a comic, but it is a way to do so, and a pretty successful one at that, because Goldie Vance is a damn good book.

There's not a lot of creators that make it to a measure of accomplishment and see that the most important thing they can do in their careers is to make it easier for the next generation of creators to follow in their footsteps; if nothing else, making younger creators better is going to create competition in the future, so it's an act of both confidence² and altruism together.

It is long standing policy at this blog that while many creators are great at what they do, or even unsurpassed at some particular aspect of comics, only one is best with no qualifiers. Kate Beaton is best, you guys. On the off chance I haven't mentioned it enough recently, her second childrens book, King Baby, is out next Tuesday and now is your shot to pre-order it. It's charming as hell, I have two copies on order so I can give them to my nieces who have each recently had their first kids (one back in March, one just a few weeks ago — instant cousins!) on account of they aren't getting the copy that Kate gave me in San Diego because it's mine.

Today's the best possible day to reinforce Beaton's bestness with that pre-order, by the way, seeing as how today is her birthday. Do you love everything she's given us, for free, for years and years now? Do you — as all right thinking folk do — know in your heart that nothing is better than Beaton's comics about her visits home to see family, starring her Mom & Dad? Do you want her to be able to keep making these things? Well, people gotta eat, and since she steadfastly refuses to charge for the Momics, buying her books is the best insurance that she'll keep delighting us — and again, I must stress this next bit — for free.

Oh, and keep an eye on TopatoCo, on account of your Fat Pony Plush is about to get a friend. Even if your budget doesn't allow even small purchases, at the least join with me now: Happy Birthday, Kate, and thank you. You are best.
---
Spam of the day:
Hi How are you? I must confess that you're a nice looking gentle man in your Facebook picture.. Are you married?, Can we be friends?????
I'm fine. I don't have a Facebook account so I fear you're confusing me with somebody else, but thank you all the same. I am, thank you for asking. Sure, why not?
______________
¹ The others: Jim Zub, Carla Speed McNeil, Terry Moore. Coincidentally, like Larson, they tell very different stories — format, tone, topic, genre — from project to project.
² Besides, no matter how good the next generation gets at comics, they won't match Larson at both comics and making ice cream. She's a flavorbending madwoman.