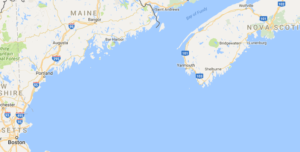 It's always Thursdays in the summer doldrums when the news dries up; students aren't back to college yet, con season is in a lull between major shows, even the occasional artist might take an afternoon to enjoy the weather. But still, things are on the horizon.
For example, the Boston Comics Con is a newish show that's trying to keep a comics focus. Although it's giving prominence to media guests (like William Shatner), the biggest draw of the show this year appears to be Frank Miller¹. It's running from tomorrow afternoon until Sunday, with webcomicky types (and Massachusetts natives) Shelli Paroline & Braden Lamb, as well as creator-owned types like Stan Sakai and Terry Moore as guests.
Webcomickers and webcomics-alikes are also starting to make an inroads into the Artist Alley, where you'll find representatives of the Boston Comics Roundable, the guys behind First Law of Mad Science, Lunarbaboon, Sarah Andersen, Yuko Ota & Ananth Hirsh, and Tessa Stone. With TopatoCon 2: The TopatoConenning off the table this year, it may be the best chance for New Englanders to see webcomickers nearby.
Unless they want to head north, that is. The Dartmouth Comic Arts Festival will be happening on Sunday, in Dartmouth (which is across the harbo[u]r from Halifax, capital of Nova Scotia), and they've invited the likes of Ryan North, newly local Jeph Jacques, Kate Beaton, and a whole host of Canadian talent whose names I don't recognize, but who are in all likelihood very, very good because let's face it — Canada has a disproportionate number of amazing creators to its credit. If you see Ryan or Jeph or Kate tell 'em I said hi and can't wait to pet their dogs.
---
Spam of the day:
40?Hot Cuties Ready To Warm Up The Party
Oh boy, Stock Photos Of Women Showing Cleavage: The Spam!
______________
¹ Whether or not you consider that to be a good thing is dependent on personal taste.