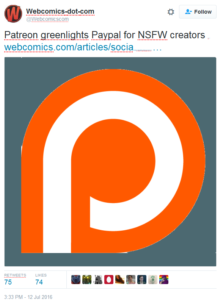 Is it just me, or is every improvement accompanied by a disappointment? Let's get the bad news out of the way and move onto the good after.
As was linked in a tweet yesterday, from the good folks at TopatoCo:


With regret, we must announce that TopatoCon 2 is canceled. Due to unforeseen circumstances, we are unable to present the convention we hoped for, and we have decided that the best choice is to cancel the event completely.

We do not make this decision lightly, and rest assured that we are as disappointed as you are. Thank you for your interest in TopatoCon.

Well, dammit. I was really looking forward to my trip up to *hampton in October, to see the many quality folks who'd be exhibiting, to get into more liquor-based mischief. TopatoCo is a small company — pretty much the epitome of the small business that fuels the economy and which politics fetishizes — as is the Eastworks venue, and the slightest bit of bad luck could make things prohibitively complex and/or expensive for them to carry on with their plans.

I know for a fact that this would have been a hell of a hard decision, particularly this far into the planning process; we at Fleen thank everybody at TopatoCo and TopatoCon for their considerable work, and if you think a little thing like canceling the show is enough to keep me from driving north that weekend, you've got another think coming. I'll be there, and I'm ready to buy meals/booze for the best damn people in webcomics.

It's pretty much a given that new means of communicating will live or die by how easy it is to get porn on them¹. But in the modern world, moral squeamishness on the part of payment processors² and various funding platforms, along with legitimate economic concerns, makes the business of adult content difficult to realize at time. You can produce tasteful, non-harmful, quality erotica material and have no way to distribute it (and no way to get paid even if you can distribute it). Which is why the announcement (as first noted via the always tied-in and porn-savvy Brad Guigar) from Patreon yesterday is pretty damn important:


Patreon's announcement — in an e-mail to creators — that it will once again be able to offer its users to use Paypal to pledge to NSFW creators is a huge victory for the crowdfunding service. Patreon had to remove Paypal functionality for creators who were offering NSFW content after Paypal threatened to stop all payments to Patreon.
…
[A]dult websites face annual fees of upwards of about $500 — as well as higher processing fees — from credit-card processors. They're considered high-risk merchants. And when Paypal found out there was NSFW content on Patreon, they made the move to classify the crowdfunding service as "high risk."

From Patreon:

After many long discussions we were able to convince PayPal, or more specifically their subsidiary Braintree, that Adult Content creators on Patreon are not a serious risk. Our content policy, and the nature of subscription payments, means that Adult Content creators on Patreon are less risky than most creators making adult content. We also have a very diverse mix of content types, so even if our Adult Content creators are higher risk than other types of creators, Patreon as a whole is less risky.

We are very happy about this victory, but the payment industry does not provide much transparency around payments for adult content. As a company we are not happy with this lack of transparency since it impacts the livelihoods of Adult Content creators. We will continue to work towards more certainty around these issues, but for now we feel that the benefit of allowing PayPal payments for Adult Content creators outweighs any hypothetical risk that it may change in the future."

And those risks are so, so malleable. Don't tell me that something like TJ and Amal doesn't get more scrutiny for involving two dudes than something that doesn't existentially offend would-be child-protectors³ to the same degree.

For everybody that's out there trying to make something as literary as Chester 5000 or Smut Peddler, as educational as Oh Joy, Sex Toy, or just something that's super hot, this is great news. For everybody that wants to read those things and support the creators, it's even better.
---
Spam of the day:
Finish Your MBA In Under 2 Years. 100% Online & Accredited. Get Info.?
Assuming that I wanted to spend between one and two years becoming a computer and utter douchebag, why on earth would I click on a link that purports to be on behalf of a company in Chicago, but which offers me the opportunity to unsubscribe by contacting either an address in Samoa or a completely different address in Mississauga, Ontario? Make up your mind, identity thieves.
_______________
¹ Trust me on this, I spent most of a year looking at the evolution of large, distributed, networked systems, and this was the inescapable conclusion. Someday I will dig out and complete my master's thesis on this topic, when I have no other demands on my time.
² No doubt enhanced by the heavy hand of various political officials. Everybody see how the Republican platform decided yesterday declared porn to be a national health crisis to be stamped out at all costs?
³ Also in that platform? A defense of anti-gay conversion therapy, for fuck's sake.