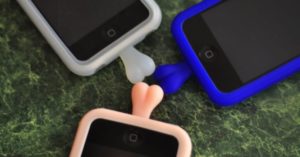 Holy crap, somebody went and made Ana-Tomix. Chris Onstad is, once again, ahead of his time. Let me know when you've got the three-ball option, or the counterintuitive uniball model.
Okay, so the Harvey Awards. The ballot got announced yesterday and again there's the inexplicably high number of nominations for one publisher (Valiant this time) due to block voting (it's part of the game)¹, and again there's an inexplicable set of nominees for the webcomics category. Let's take a look:
Best Online Comics Work
Where to start, where to start? Once again, nominees are distinguished solely by their medium for distribution, with no regard to length, format, genre, or purpose. The longform Battlepug and Albert the Alien are up against the strip-based Bloom County and Zombie Boy, and the educational, page-oriented Oh Joy, Sex Toy. Could there someday be a recognition that OJST should be in the educational category (okay, the Harveys don't have one, but the Eisners do, if memory serves), or at least matched up against educational comics like Your Wild City and Battlepug against Dr McNinja? Also, how is Bloom County nominated for both Best Online Comics Work and Best Syndicated Strip or Panel? The one really should preclude the other.
Then again, complaining here has no value, since this is based off of how many people nominated their own work and got their friends to do likewise. Get organized and see what you can do for next year. And while you're plotting out the takeover of the webcomics category next year, check out the webcomickers that are competing in the print arena:
Giant Days (written by John Allison, art by Lissa Tremain and Max Sarin on art) and The Unbeatable Squirrel Girl (written by Ryan North, art by Erica Henderson) are competing for Best Continuing or Limited Series against the likes of Bitch Planet and Saga
The Less Than Epic Adventures of TJ and Amal (written and drawn by EK Weaver) is contending for Best Graphic Album Previously Published against five Valiant books²
Giant Days again, up for Best Original Graphic Publication For Younger Readers versus Lumberjanes and Over the Garden Wall (although, mysteriously, nothing by Raina Telgemeier or Kazu Kibuishi)
Lissa Tremain is up for Most Promising New Talent, to complement Giant Days (again!), up for Best New Series
It's John Allison's year, people. We're just living in it.
Balloting for the Harveys is open until 8 August, with comics professionals eligible to vote. The awards will be presented at Baltimore Comic-Con on 5 September.
---
Spam of the day:
truTV PR: Media Alert: truTV's Impractical Jokers Invade San Diego with Fan Events
Heh — Gmail has categorized an actual PR email blast as Be careful with this message. Similar messages were used to steal people's personal information. Unless you trust the sender, don't click links or reply with personal information. Awesome.
_______________
¹ Then again, I see that both Terry Moore (for Rachel Rising)and Stan Sakai (for Usagi Yojimbo) are nominated as Best Cartoonist, without publisher-wide blocks behind them. That's gotta be purely the respect of their peers, and well deserved, too.
² Take that, voting block!