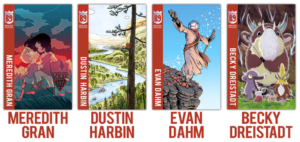 Again with the weeds, and tonight's EMS duty night, so no chance of getting ahead. It's almost like work takes up the whole day!
Items of note:
---
Spam of the day:
A sure-fire way to get richer …
Make regular deposits into an index fund that you leave the hell alone for 20-30 years? Oh, sorry, I see — fake gold futures from a crazy person that believes the Federal Reserve is illegal and that random punctuation in your name means you don't have to pay taxes. Silly me.
_______________
¹ Professor, bon vivant, man about town.
² AKA the best kind of engineer. Shepherd would probably dispute that, but I think we can agree that at least we aren't civil engineers, ew.