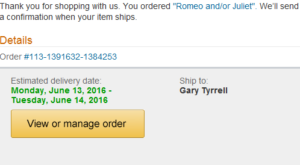 Books! Is there anything as good in life as a book? The shelves behind me with a literally ton of paper on them say probably not¹. There are three books I want to talk about today.
---
Spam of the day:
Miracle Bamboo Bra Wants To Hear From You!
This prompts so many questions, I don't know where to start.
______________
¹ Okay, probably dogs are better than books, but let's not lose the thread.
² Your standard party of Wizard, Dwarf, Elvish Swordmaiden, and skulky looking Rogue.