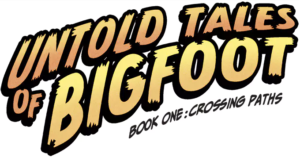 I mean, for those of you in the US; others don't celebrate Memorial Day on Monday and so this will serve as a reminder that there likely won't a post on Monday, what with parades and cookouts and such.
Those others include Our Friends To The North, Canadians, such as the immensely skilled Tony Cliff¹, who got to share some good news yesterday:


We're delighted that Disney has bought the film rights for @TangoCharlie's amazing DELILAH DIRK graphic novels: http://deadline.com/2016/05/delilah-dirk-and-the-turkish-leuitenant-graphic-novel-disney-movie-1201763479/ … !

Here's hoping that Disney don't ignore the most important fact about Ms Dirk: she is no princess, or if one must treat her as such, she is of the self-rescuing type. Please, please, please don't make the semi-enthusiastic (but mostly unflappable) Mr Selim the hero of the piece. It's Delilah's show, and while he's no mere sidekick, he is definitely the junior partner in adventure. Thankfully, it's planned to be live action, so there need not be an I Wish song up front for Delilah to lay out all her hopes and dreams.

Congratulations to Tony Cliff and also to the movie-going girls of the world, who will hopefully soon have one more swashbuckling hero of their own to look up to (with the obligatory note that option does not necessarily mean gets made any time soon. We're still waiting for BONE, for goodness sake, not to mention Amulet, Agnes Quill, Odd Jobs, Last Blood, The New Kid, and You Damn Kid. The options on Nimona and Castle Hangnail are too recent for anything to have happened yet).

Speaking of Memorial Day weekend, the National Cartoonists Society are having their annual meet-up/party, and around 30 hours from now we'll know who this year's honorees for webcomics will be. To refresh you, the nominees for Online Comic — Long Form are The Creepy Casefiles of Margo Maloo (Drew Weing), Drive (Los Angeles resident Dave Kellett), and Octopus Pie (Meredith Gran, her second nomination in the five cycles the awards have been offered). The nominees for Online Comic — Short Form are Bouletcorp (Boulet), Kevin and Kell (Bill Holbrook), and Sheldon (LArDK, again).

If I have my records right, only Meredith Gran and Vince Dorse have been nominated twice in the NCS Online — Long Form category, and Dorse has previously won² (and also isn't nominated this year). The lesson seems clear: get two nominations in Long Form, and you win, so I'm going to preemptively congratulate Gran, while wishing all the nominees the best of luck.

Speaking of Dorse, his two nominations were for Untold Tales of Bigfoot, which has wrapped up its run as a webcomic and is seeking a new existence in print. You know where this is going — the Kickstarter's been up for a couple of days, and while only about 100 people have gotten in while the gettin's good, Dorse's extremely modest goal of US$8000 means he's more than halfway there with nearly a month to go. It's really a neat story, check it out.
---
Spam of the day:
Strathmore Professional Network — Congratulations! You've been selected to Join
Join what? The Bristol Of The Month Club? I don't actually draw comics, so that's not the most … what? Oh, it's a sleazy Who's Who ripoff that will not only charge me money for the privilege of including it in an allegedly prestigious directory that nobody will ever see, but will also facilitate the theft of my identity? Yeah, no.
_______________
¹ Also including Christopher Bird who commented on our story regarding his Patreon to correct our suppostings regarding the finances of Al'Rashad. Namely, he and illustrator Davinder Brar worked that project without pay, hoping for sales down the line. Fleen regrets the error.
² Interestingly, over Meredith Gran, the last time she was nominated.